At weddings, there are a big number of important details to keep in mind, many of which we would not normally consider. Organizing a wedding is a complicated task and can be stressful, especially if we do not have enough time to do it.
Thus, it is highly recommended to hire a professional wedding planner to relieve us of all the tension and worries involved in organizing. Sometimes this is not possible, or we simply do not want to hire a wedding planner because we would rather do everything ourselves. In this case, we will need advice from each of the professionals participating in our wedding.
Professionals working at weddings have a great deal of experience and knowledge. It is very important to ask each of them for advice to have a general idea of the problems that may arise.
In terms of photography, there are lots of details that we can consider. Of course, my suggestions are simply recommendations aimed at achieving the best wedding photo shoot possible.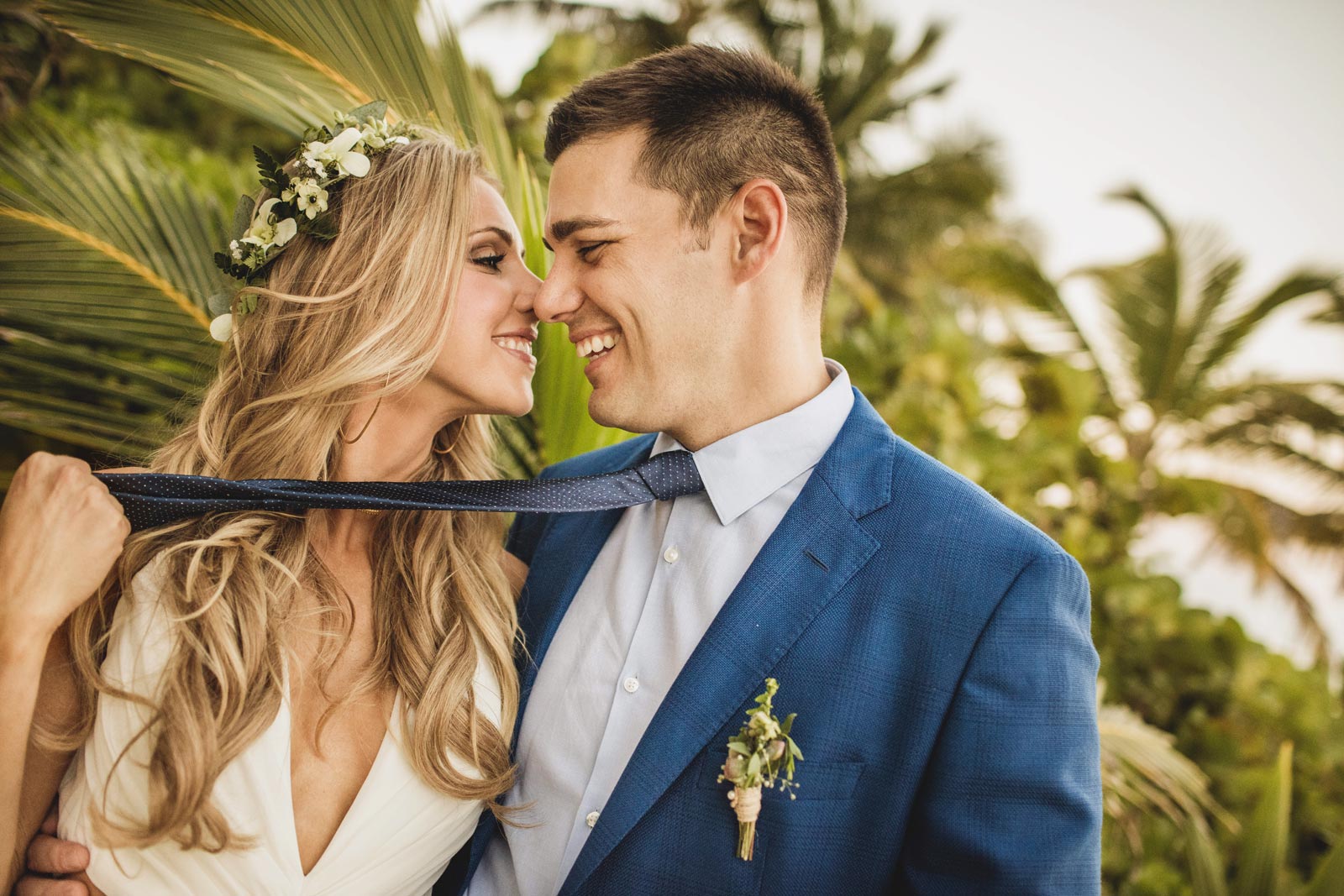 Attitude
Firstly, we have to be aware that our attitude is essential. A wedding has a lot in common with the performing arts: there is a wardrobe, make-up, audience, a script to follow—and all of this can lead us to act out a part. Feeling at ease is fundamental for taking photographs that reflect your personality and allow you to identify yourselves. Therefore, it is very important that you are relaxed.
Wardrobe
Picking out the wardrobe is one of the most personal elements in a wedding, which is why it is important that you do not allow yourselves to be influenced by the opinions surrounding you. You should pick clothing that you really like. It will help you feel more comfortable and enjoy everything that happens on the wedding day to the fullest, which, of course, will be reflected in the photographs.
Make-up and hairdressing
Another aspect that affects the photos is undoubtedly the make-up and hairstyle. It is something that few people stop and think about, but it is important that you do a trial run of the make-up and hairstyle to make sure there are no unwanted surprises on the day of the wedding. It is recommended that the make-up is not overdone and that it is kept simple by highlighting your features.
Houses and hotels
The places you choose for the preparations are critical. The context in which the photos are taken greatly affects the final result. You should keep in mind that the place should be spacious, well-lit, with few people and, most importantly, well-organized.
The bride and groom often do not realize how messy the rooms can become, mostly when they have spent the previous night in the hotel. It is normal to overlook this detail with all the other work involved in the preparations, but it is necessary that someone be in charge of cleaning up the room before I get there, since this will help achieve photos that are cleaner, and therefore more elegant.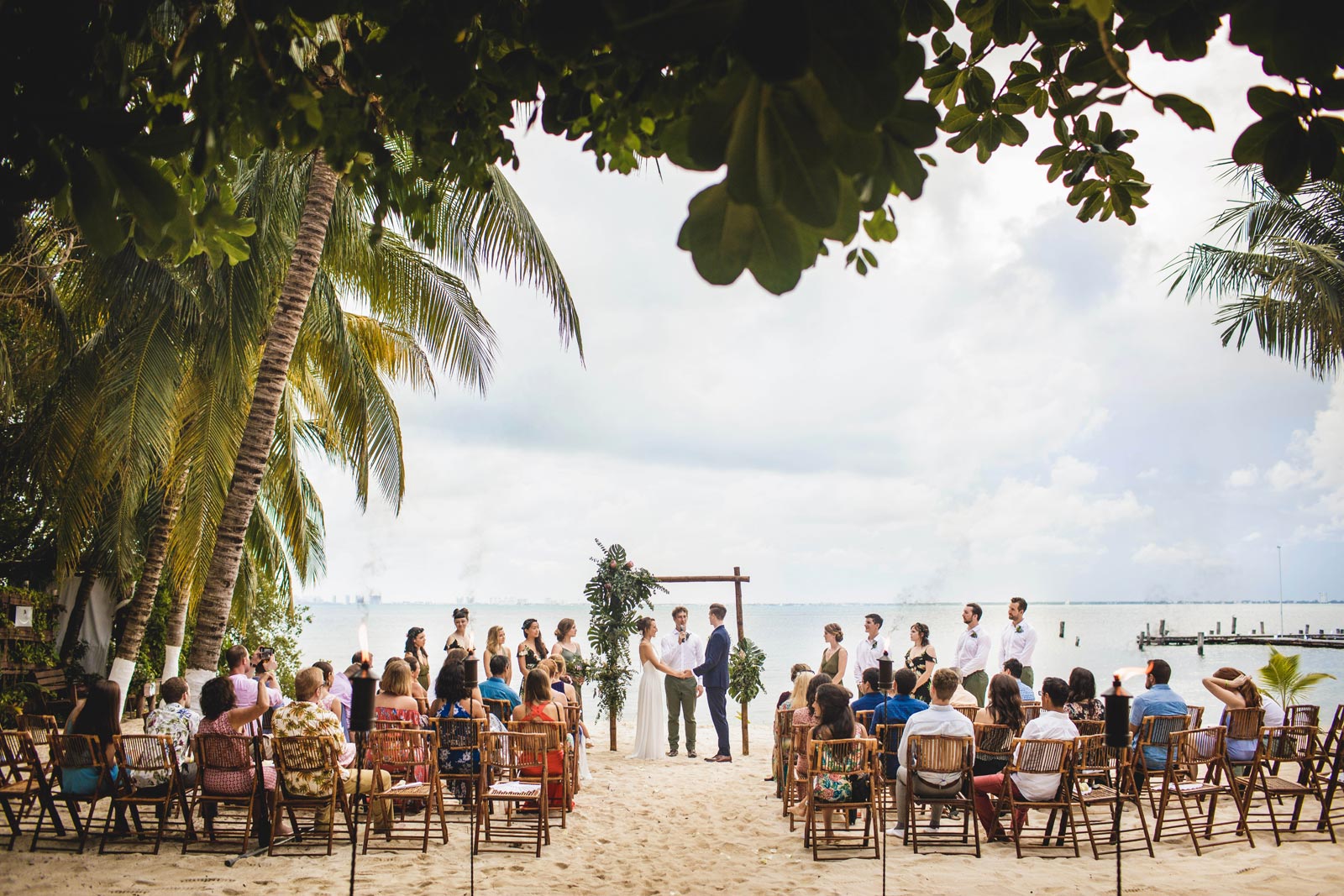 Ceremony
The ceremony is probably the most challenging moment to control, but you can keep a few details in mind to help me obtain better photos. The floral decorations are, without a doubt, one of the most important aspects to consider. It is recommended that a professional be hired to do this since the photos are greatly improved when the space is well-decorated.
The decor of the interior space is fundamental; however, it is also necessary to remove strange objects that can be found in the church or in the place where the ceremony is being held (fans that are not being used, unnecessary tripods, chairs that may be in the way, trash cans, signs, etc.).
I like to work with natural light, and if you are getting married outdoors, the timing will be critical. You must consider the sunset time as a reference. When the ceremony is held indoors (e.g., in a church), the lighting will be necessary. It is essential that all available lighting is utilized to have enough light to work without a flash and be true to my style.
Portraits
The portraits that I take of the newly-weds alone after the ceremony are of great importance. In order to obtain stunning photos, it is fundamental to be in a special place, if possible, surrounded by nature with a landscape that we can use to situate us far from the usual context. This location is critical, so it is highly recommended to explore the area to find nearby and favorable places.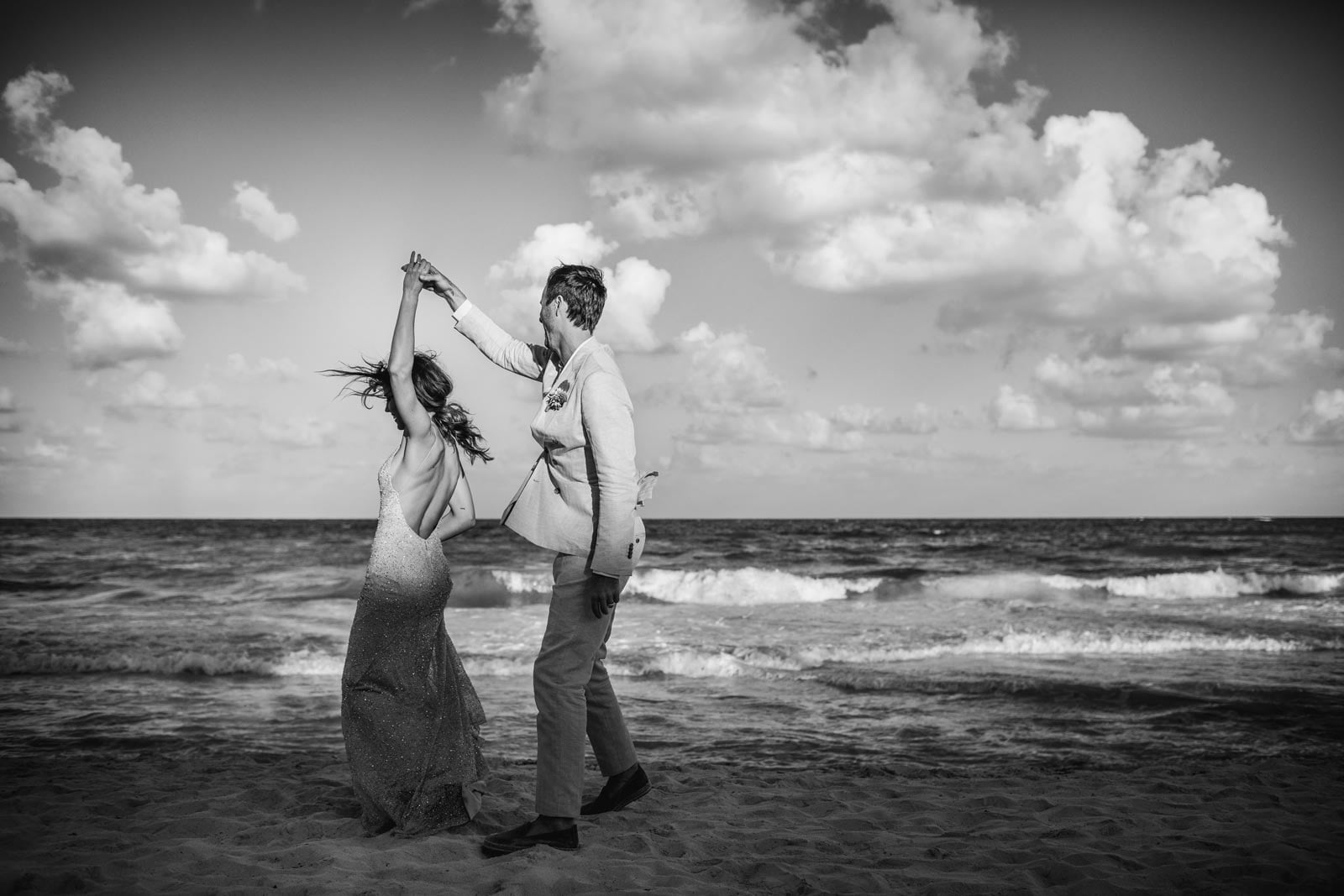 Restaurant
As in the church, the same ideas are recommended for the restaurant: pay attention to decoration and lighting, and remove strange objects that can be done without.
The dancing
The dancing is important, yet the details that create favorable photos are not considered. It is essential to have sufficient lighting for the discotheque and a spotlight for illuminating the newly-weds when they start their dance. It is highly recommended to include colored lights, lasers, disco balls, etc. All of these elements will provide lots of color and vitality to the final photographs.
Other photographers
Today, everyone has a digital camera, and a wedding is, of course, a great moment to use it. I do not have any problems with people taking photos around me—I understand that it is inevitable.
I recommend that you kindly ask the guests to try not to interfere with my work as a hired professional. The other photographers must respect my privileged space and allow me to work with complete freedom; they should not compete with me.
Each of these pieces of advice is merely given to obtain the best photographic shoot possible. Therefore, it is in your hands to accept each of them as you see fit.
RIVIERA MAYA WEDDING PHOTOGRAPHY
Would you like to contact us?