In order for the bride to look her best on her special day, it is essential to consider the weather conditions when planning a wedding. The potential for makeup to melt or fade under the sun's intense rays presents unique challenges for wedding makeup in hot weather. As professional photographers, we have seen firsthand how hot weather affects wedding makeup, and we understand the significance of maintaining a flawless appearance throughout the day. In this guide, we have compiled the best wedding makeup tips for warm weather, based on credible sources and expert advice, to assist brides in achieving a beautiful and long-lasting bridal look.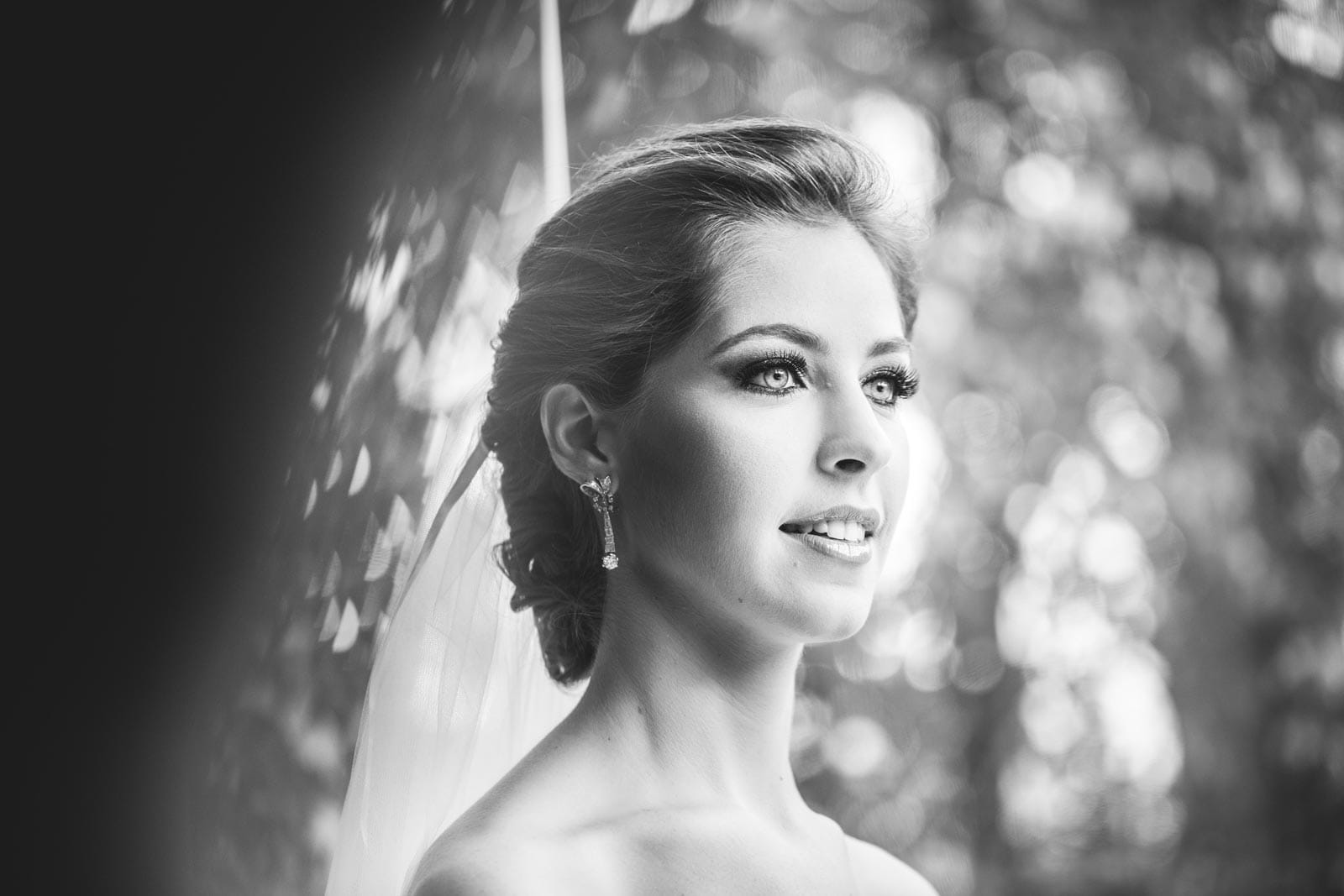 To ensure a successful application of wedding makeup in warm weather, it is essential to properly prepare the skin. Here are some essential steps:
Cleanse and Exfoliate:
Prior to applying makeup, thoroughly cleanse your face to remove excess oil and impurities. To eliminate dead skin cells and promote a smooth and even complexion, exfoliate gently. 
Hydrate
Apply a lightweight, oil-free moisturizer to your skin to keep it hydrated without adding extra greasiness. Choose a moisturizer that includes SPF for sun protection.
Primer
A primer is essential for creating a smooth canvas and extending the wear of your makeup. Look for a primer that minimizes the appearance of pores and controls oil.
Selecting the Appropriate Foundation Choosing the proper foundation is essential for maintaining a flawless and long-lasting appearance in warm weather. Consider these suggestions:
Lightweight and Durable Formulations:
Choose foundations that are lightweight, oil-free, long-lasting, and offer buildable coverage. These foundations are less likely to clog pores and melt in high temperatures. 
Matte Finish
To combat the excessive shine that can occur in hot weather, choose a foundation with a matte finish. This will assist in keeping your makeup intact and looking fresh throughout the day.
Consider using a waterproof or water-resistant foundation to ensure that your makeup will remain intact even if you perspire or come into contact with water.
Makeup that is resistant to perspiration: Hot weather frequently causes perspiration, which can compromise the durability of your makeup. How to make your makeup sweat-resistant:
After applying foundation, set makeup with a translucent or oil-absorbing powder. This step reduces shine and prevents makeup from sliding off the face. 
Waterproof Eye Makeup
Eyeliner, mascara, and eyeshadow should be waterproof or long-lasting to prevent smudging or running due to sweat or humidity.
Carry blotting papers with you throughout the day to absorb excess oil and perspiration. These papers keep your complexion matte and fresh without disturbing your makeup.
When it comes to makeup for hot weather, it is best to emphasize the eyes and lips while keeping the overall appearance light and fresh. Follow these recommendations:
Eyes
To prevent smudging, use waterproof eyeliner and mascara. Utilize eyeshadow primers with extended wear to ensure that your eye makeup remains vibrant and crease-free.
Lips
Choose a lipstick or lip stain that is long-lasting, hydrating, and resistant to fading. Before applying lipstick, apply a lip primer to increase its longevity and prevent feathering.
Even with the best preparation and long-lasting makeup products, touch-ups are frequently required in warm weather. Ensure you bring the following necessities:
Blotting Papers
As stated previously, blotting papers are essential for removing excess oil and perspiration from the face without disturbing makeup.
Setting Spray
Carry a setting spray to refresh and prolong your makeup. Look for a setting spray with a matte finish that helps to keep your makeup in place.
Lipstick and Powder
Maintain your preferred lipstick and powder in your touch-up kit for reapplication throughout the day.
Preparation and product selection are crucial when it comes to applying wedding makeup in hot weather. By following the advice in this guide, brides can achieve a flawless, long-lasting appearance that is resistant to heat and humidity. Remember to cleanse and prepare your skin, select the proper foundation, make your makeup sweat-resistant, pay special attention to your eyes and lips, and pack essential touch-up items. These strategies, based on advice from credible sources and industry experts, will help ensure that your wedding makeup remains fresh, radiant, and picture-perfect throughout your special day.
Professional Makeup Application:
While some brides prefer to apply their own makeup, it can be advantageous to hire a professional makeup artist, especially in hot weather. Professional makeup artists are skilled at creating heat-resistant and long-lasting looks. In addition, they can customize the makeup application to your skin type and ensure that it complements your bridal style. Consider scheduling a trial session with a makeup artist to discuss your desired look and evaluate the performance of the products in hot weather.
Sun Protection
It is essential to protect your skin from the sun's harmful rays, especially for outdoor weddings held in hot weather. Not only can sunburn be painful, but it can also affect the overall appearance of your makeup. Here are some tips for sun protection:
Apply a broad-spectrum sunscreen with a high SPF to your face, neck, and any other exposed skin areas. Consider a lightweight formulation that will not feel heavy or greasy under your makeup.
Seek Shade
Whenever possible, seek shade during outdoor ceremonies or photo sessions to reduce sun exposure and the risk of melting or fading makeup.
Consider wearing a fashionable hat or veil as part of your wedding attire. This will provide additional face protection and shield your makeup from direct sunlight.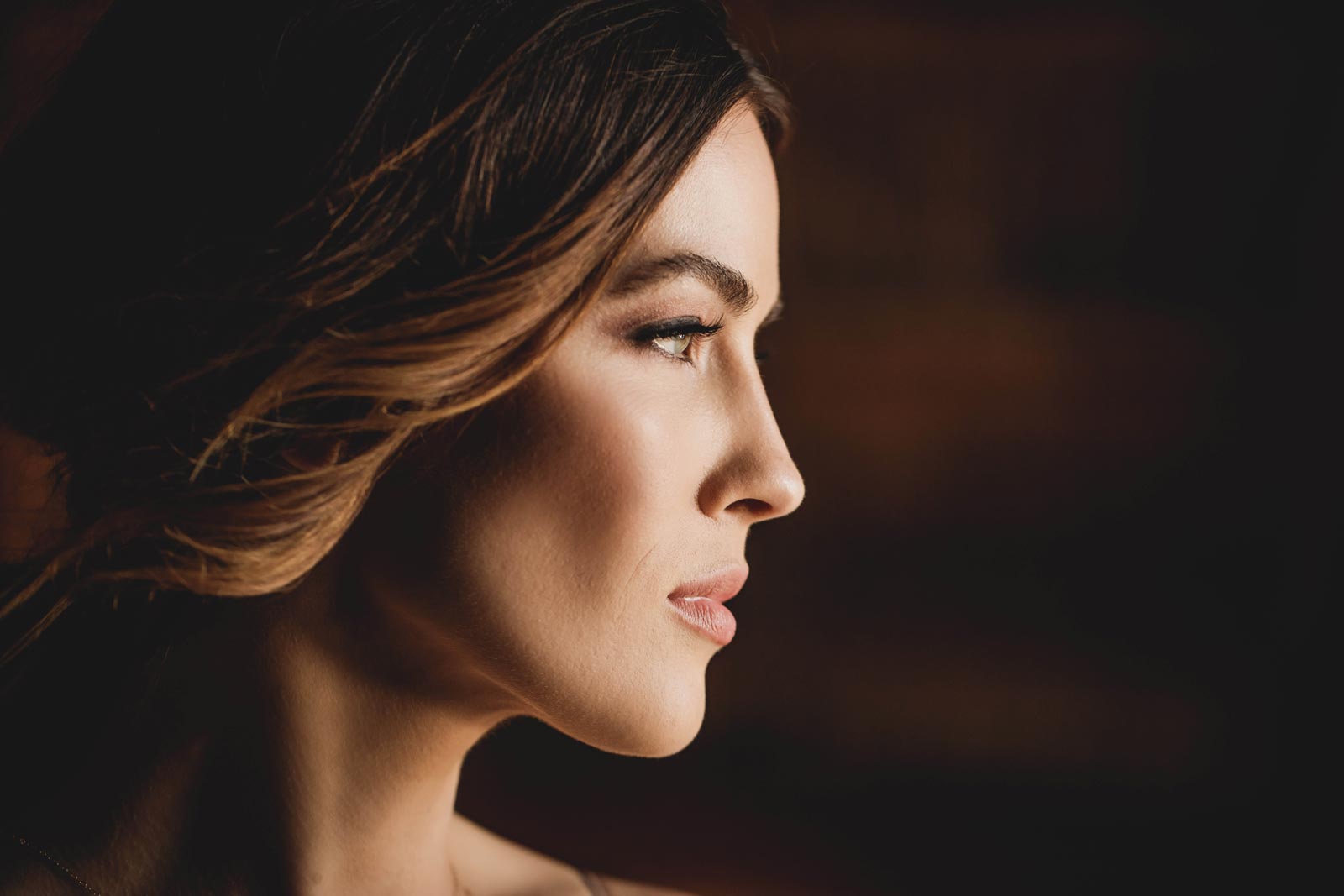 Timing is Key:
Timing is crucial to ensuring that your wedding makeup remains fresh throughout the day. Consider the following suggestions for timing:
Morning Application
To avoid the hottest hours of the day, apply makeup in the morning. This will increase the likelihood that your makeup will last longer without excessive touch-ups.
Touch-Ups Before the Ceremony
If your ceremony is later in the day, schedule a touch-up session with your makeup artist just before the ceremony to ensure that your look is refreshed and flawless for the main event.
Minimize Outdoor Photo Sessions
Schedule outdoor photo sessions during cooler times of the day or in shady areas. This will prevent excessive perspiration and preserve your makeup.
Hydration is essential for your overall health and for the appearance of your skin. Water consumption will help keep your skin plump and hydrated, preventing it from appearing dull or dry. Aim to drink plenty of water in the days leading up to and on the day of your wedding. This will help your makeup adhere to the skin better and maintain a fresh, radiant appearance. 
Trial and Test Run
It is highly recommended that you conduct a trial and test run of your wedding makeup, especially if you are having a destination wedding or getting married in a location with a different climate. Schedule a trial with your makeup artist and request that they use products appropriate for hot weather. This will allow you to observe how the makeup holds up, make any necessary adjustments, and ensure that you feel confident and at ease with your chosen appearance.
To achieve a beautiful and long-lasting wedding makeup look in hot weather, careful planning, product selection, and expert advice are required. By adhering to these tips based on reputable sources and expert advice, brides can navigate the challenges of heat and humidity while maintaining a flawless appearance on their wedding day. Consider seeking professional assistance, prioritizing sun protection, paying close attention to timing, remaining hydrated, and conducting a trial run. With these strategies in place, you can confidently and comfortably celebrate your wedding day in any hot weather while still looking stunning.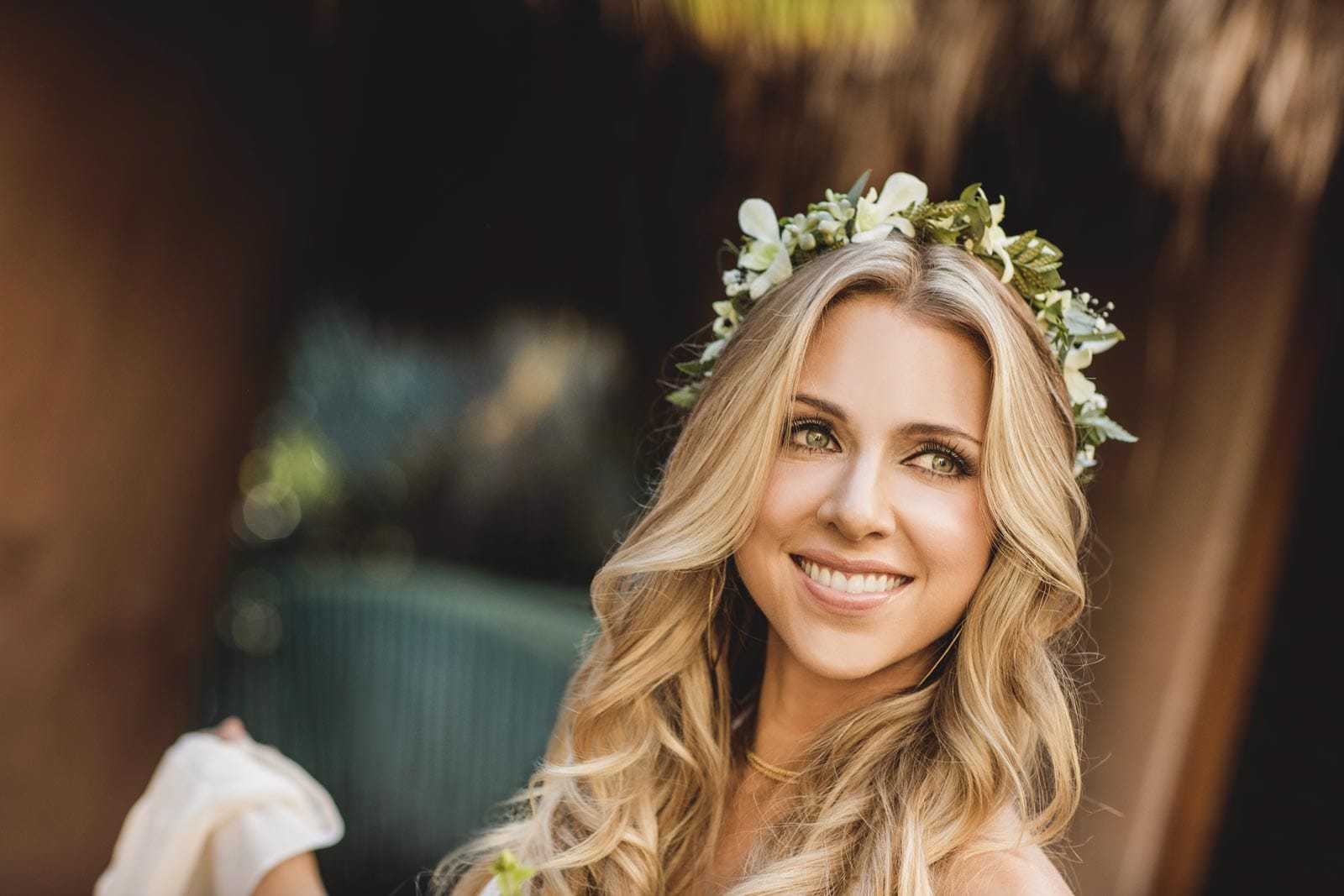 Advantages of using a qualified makeup artist
Hiring a professional makeup artist for your wedding day can offer a variety of advantages that contribute to an overall improvement of the experience. Here are a few of the most important benefits of hiring a professional makeup artist:
Professional makeup artists have extensive knowledge, training, and experience in their respective fields. They are skilled in recognizing various skin types, tones, and facial features, enabling them to create a customized makeup look that accentuates your natural beauty. Their skill ensures that your makeup application is flawless, long-lasting, and tailored to your individual needs and preferences.
A professional makeup artist will collaborate closely with you to comprehend your vision, personal style, and wedding's theme. They will consider your facial characteristics, skin tone, and any particular concerns or preferences you may have. This individualized approach ensures that your makeup is uniquely suited to you, complements your wedding gown, and accentuates your best features.
Time and Stress Management
Wedding planning can be stressful, and the last thing you want to be concerned with is applying your own makeup. By hiring a professional makeup artist for your wedding day, you can save time and reduce stress. They will apply your makeup for you, allowing you to relax, enjoy the experience, and concentrate on other aspects of your special day.
Professional Products and Methods
Professional makeup artists utilize high-quality, professional-grade products and tools that are designed specifically for longevity, durability, and photography. They are familiar with a wide variety of cosmetic brands and can select the most appropriate products based on your skin type and the weather. In addition, they are well-versed in a variety of techniques and fashions, ensuring that your makeup is current, polished, and camera-ready.
Long-Lasting Makeup
In hot weather, it can be difficult to maintain a long-lasting makeup look. Professional makeup artists are adept at employing techniques and products that resist heat, humidity, and perspiration. They understand how to prime, set, and seal your makeup so that it remains intact and fresh throughout the day, regardless of the weather.
Employing a professional makeup artist ensures that the makeup of your bridal party will be consistent and cohesive. They can create a cohesive makeup look that complements your wedding's theme and ensures that everyone's makeup is harmoniously coordinated. This attention to detail improves the overall aesthetic of your wedding photographs and creates a polished and unified appearance for the bridal party.
Professional makeup artists can provide valuable advice and recommendations regarding skincare, makeup products, and beauty routines prior to your wedding. They can provide guidance on how to achieve optimal skin health and radiance by recommending products and techniques that address any skin concerns you may have. Their expertise extends beyond the wedding day, allowing you to take advantage of their knowledge and recommendations regarding long-term beauty care.
There are numerous advantages to hiring a professional makeup artist for your wedding day, such as their expertise, customized makeup application, time and stress management, access to professional products, long-lasting makeup, consistency throughout the bridal party, expert advice, and recommendations. By entrusting your makeup to an expert, you can confidently embrace your special day knowing you will look and feel your absolute best.
RIVIERA MAYA WEDDING PHOTOGRAPHY
Would you like to contact us?