As wedding photographers, we recognize how important it is to document natural and spontaneous moments on a couple's special day. We do, however, recognize the necessity of posed photographs, particularly for classic family photos and happy couple portraits. It can be difficult to take posed photos that appear unposed and natural. We will go over the methods and pointers we employ in this text to achieve this balance in our wedding photography.
Recognizing the Value of Posing
Posing for pictures is a crucial component of wedding photography. These pictures are frequently the ones that will be shared with family and friends, displayed in the couple's home, and preserved for future generations. They serve as a way for the happy couple to recall the formalities of their special day and the guests who joined them.
However, the secret to taking fantastic posed pictures is to make them appear unposed and natural. Understanding the couple's body language, the photo's composition, and the lighting setup will help you achieve this. By comprehending these components, we can take posed pictures that appear to be natural.
Bodily Expression
The quality of a couple's body language can make or break the final photograph. For instance, if a couple is photographed while standing stiffly and gazing directly into the lens, the picture will appear staged and unnatural. The picture will appear more candid and natural if the couple is at ease and at ease with one another.
We employ a method known as "directional posing" to achieve this organic body language. This entails giving the couple hints about how to stand, look, and interact with one another. For instance, we might ask the couple to look into each other's eyes or hold hands in a way that feels natural to them rather than telling them to face the camera.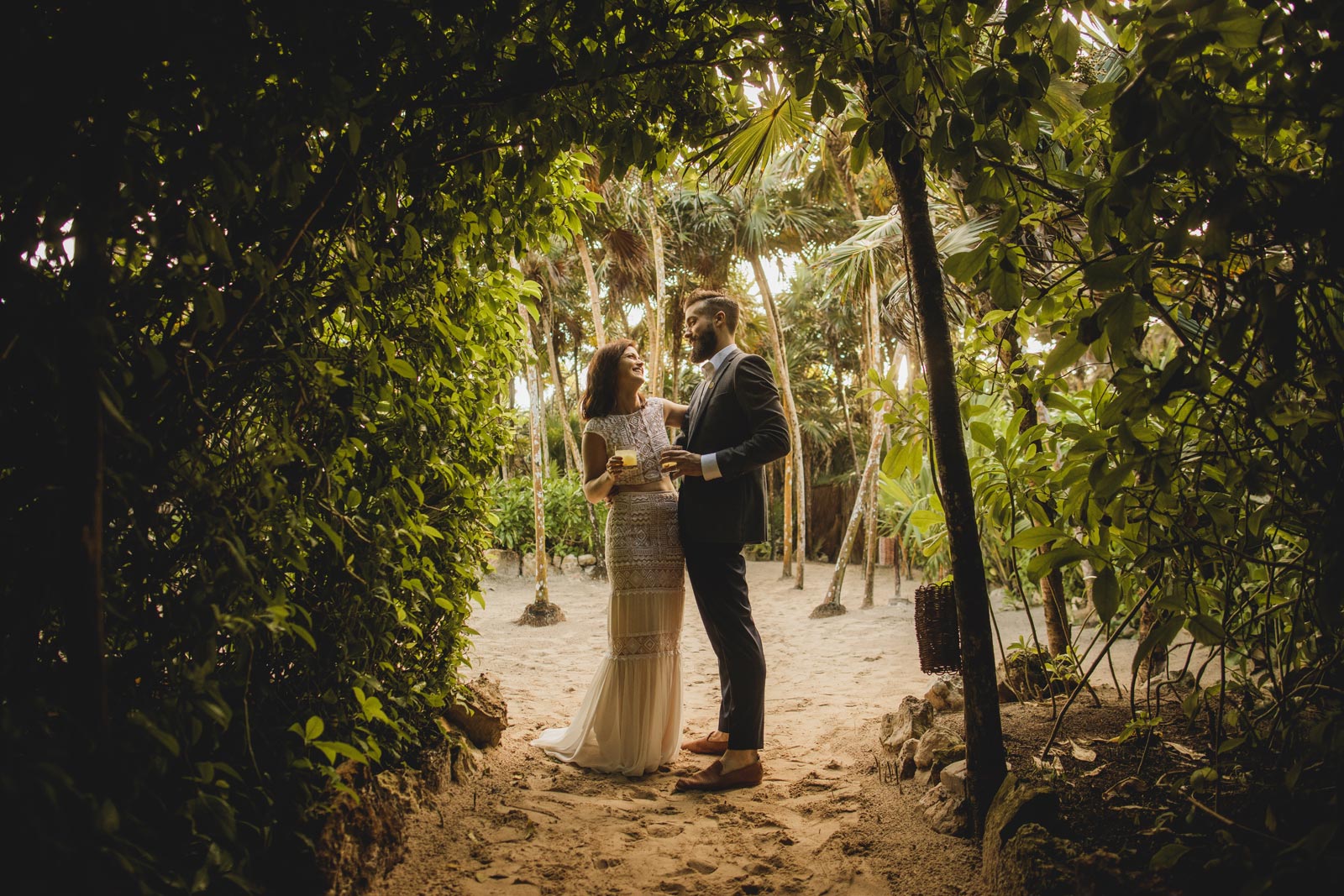 Composition
A photo's composition plays a crucial role in conveying a genuine, unposed appearance. We enjoy using a method known as "environmental portraiture," in which we include the couple's surroundings in the picture. By doing this, you can give the image a sense of place and interest by making use of the surroundings.
We might take a picture of the couple sitting on the bed with the room in the background, for instance, if they are getting ready in a hotel room. As a result, the picture has a sense of location and appears more natural.
Lighting is a crucial component in achieving a natural, unposed appearance. In order to achieve a soft and attractive appearance, we prefer to use natural light whenever possible. To give the picture more depth and dimension, though, we also use artificial lighting techniques like flash and reflectors.
If the couple is outside on a sunny day, for instance, we may use a reflector to eliminate the shadows and produce a more even exposure. This gives the image more depth and dimension and helps it look more authentic.
Stop thinking about the camera
Making the couple forget about the camera is one of the best ways to get candid, unposed pictures. This can be accomplished by getting to know the couple well before the wedding and remaining discrete on the big day.
Developing rapport and trust
We like to meet the couple in person or over a video call before the wedding to get to know them and their preferences. This makes it possible for the couple to feel at ease around us on their wedding day and helps to develop trust and rapport.
Before the formal photos are taken on the wedding day, we also make sure to spend time with the happy couple. This gives them a chance to unwind and become accustomed to us, which increases the likelihood that they will forget about the camera.
Being discrete
We try to be as discrete as we can on the wedding day. This entails maintaining a low profile and refraining from interfering with the couple's normal interactions. To avoid giving the impression that the couple is being watched, we prefer to use long lenses and take our pictures from a distance.
We also like to allow the couple some time and space to be by themselves. This enables them to unwind and be themselves, which frequently yields some of the most candid and unposed pictures.
Some direction
Giving the couple prompts or activities to complete is another method we employ. This could be as straightforward as asking them to explore their surroundings on foot or as specific as asking them to dance together. Providing the couple with a distraction from the camera can help them relax and act naturally.
We also employ techniques for candid photography, such as shooting from various angles and catching moments as they happen. This can be achieved by shooting low, getting a close-up of the couple's hands, or taking candid photos of the couple interacting with their guests and one another. These methods aid in giving the photographs a more unposed, natural appearance.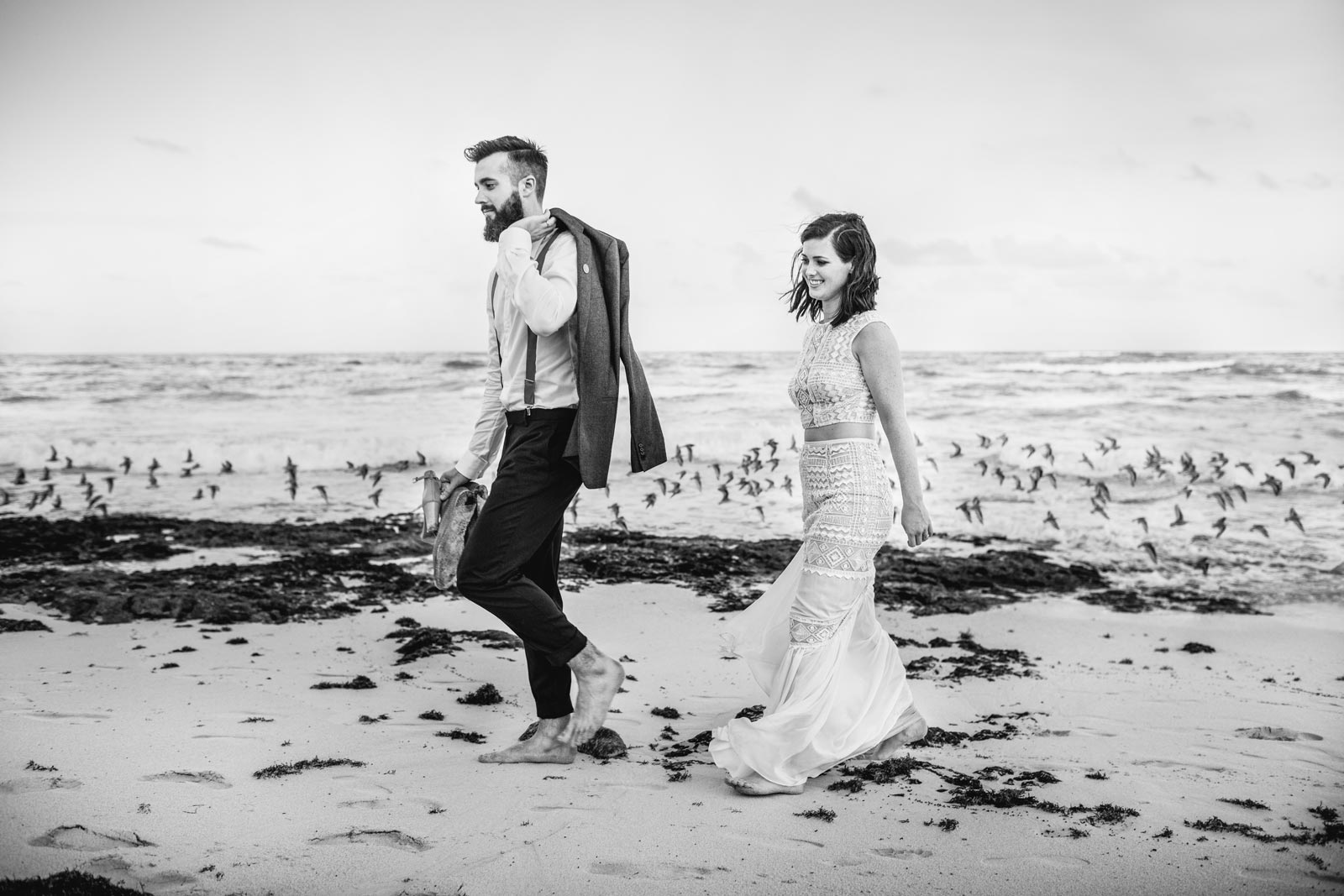 The timing of the photos is a further crucial factor to take into account. We make an effort to avoid posing for pictures during the busiest times of the wedding, such as the ceremony or the reception. Instead, we plan the posed pictures for when it's quieter, like when the couple is getting ready or when everyone is unhurried after the ceremony. This makes it simpler for the couple to forget about the camera and helps to create a more relaxed and natural environment for them.
Finally, we always remind our couples to enjoy this special day because it is theirs. We advise them to unwind, enjoy themselves, and not worry about the camera. We reassure them that we will document all the significant moments and that we will collaborate with them to take gorgeous, authentic pictures that they will cherish forever.
Modeling experience
Being a model for practice is a great way to develop your posing and body language skills. It can also assist you in learning how to guide and position your clients in a way that feels unposed and natural.
Participating in workshops or classes for photography is one way to get experience as a model. These workshops are frequently run by experienced photographers who will advise you on how to pose and give you feedback on how you did.
Working with nearby photographers who are looking for models for their own projects is another way to gain modeling experience. You'll have the chance to collaborate with various photographers and pick up new posing techniques as a result.
By taking self-portraits and experimenting with different poses and angles, you can also practice posing independently. You will gain a better understanding of how your body appears in various positions as well as tips on how to look unposed and natural.
Also, keep in mind that everyone is unique, so you should be open-minded and willing to try new things because what might work for one person might not work for another.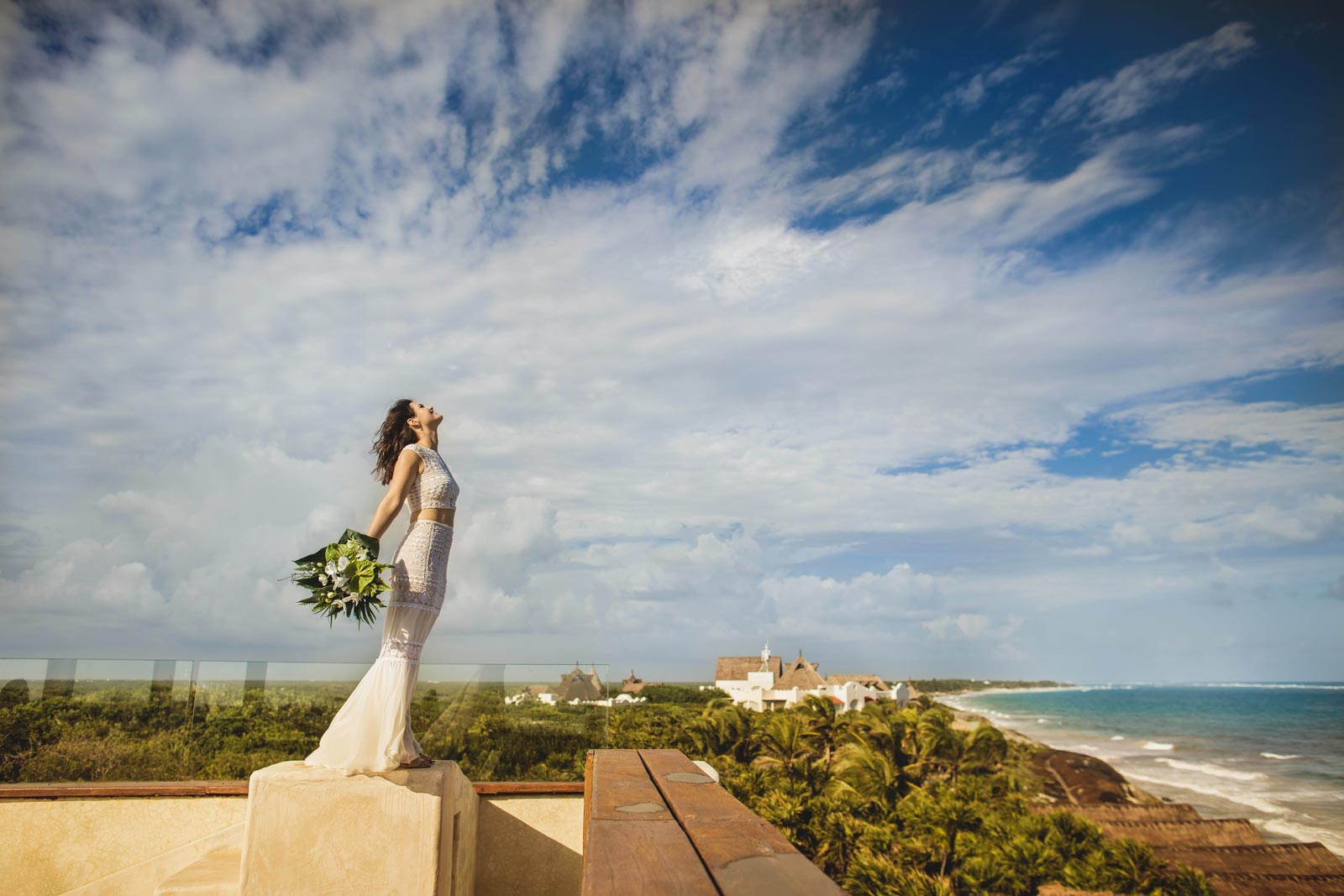 Relaxation tips
Trying to pose naturally and unposedly during a photo shoot can make it difficult to unwind. Here are some suggestions to help photographers and couples unwind while having their photo shoot:
Effective communication: Make sure your clients are aware of your expectations of them before the shoot and that they are familiar with the idea and aesthetic of the shoot.
Make them feel at ease: Make sure your clients are at ease by creating a comfortable and relaxed environment, regardless of the setting or the temperature of the space.
Take it easy; begin with easy poses and work your way up to more difficult ones. Your clients will feel more at ease and won't feel overburdened as a result of this.
Encourage motion: Posing can be very static, but motion can produce a more unposed and natural-looking appearance. Encourage your clients to get up and walk around or engage in conversation.
Give them a focus point: As an alternative to the camera, give your clients a prop or an activity to pay attention to. They will be distracted by this and become unfocused on the camera.
Use music: Music can help you establish a calm environment and relax your clients. Use music that your clients enjoy and is appropriate for the shoot.
Maintain a positive and uplifting attitude throughout the shoot. This will increase your clients' self-assurance and help them feel more at ease.
Take breaks: Do not continue if your clients are tense or uneasy. They will have a chance to unwind and recharge before continuing the shoot thanks to this.
In conclusion, encouraging movement, starting with simple poses, giving your subjects something to concentrate on, using music, being positive and encouraging, and taking breaks as necessary will help your subjects relax during a photo shoot. You can encourage your clients to unwind and take candid photos by using these advice.
RIVIERA MAYA WEDDING PHOTOGRAPHY
Would you like to contact us?