The big day is approaching, and you have everything ready, including the dress, the menu, and guests. Now, how can we avoid stress and not feel overwhelmed on the wedding day? Here are a few tips we can share with you so that you can truly enjoy your wedding without unnecessary rush and worrying.
Have a roadmap
In the middle of an emergency, the organization is never good. It can cause stress for the bride and tension between the couple and family members. To protect yourself from this accumulating stress, make an effort to anticipate the various tasks. Do not hesitate to create a daily schedule or even practical sheets to distribute to those who will assist. This method will prevent you from being overly solicited and relieve you of a constant mental burden during the wedding day.
Don't forget to provide your photographer, videographer, caterer, and other service providers with the necessary wedding planning information. Note on this sheet the addresses of the various locations of your wedding and different contact numbers. On that day, you will be unavailable. A parent or reliable friend will be able to handle this. Of course, no wedding goes exactly as planned, but a schedule with as much detail as possible will prevent issues. Also, do not forget to print your timeline plan.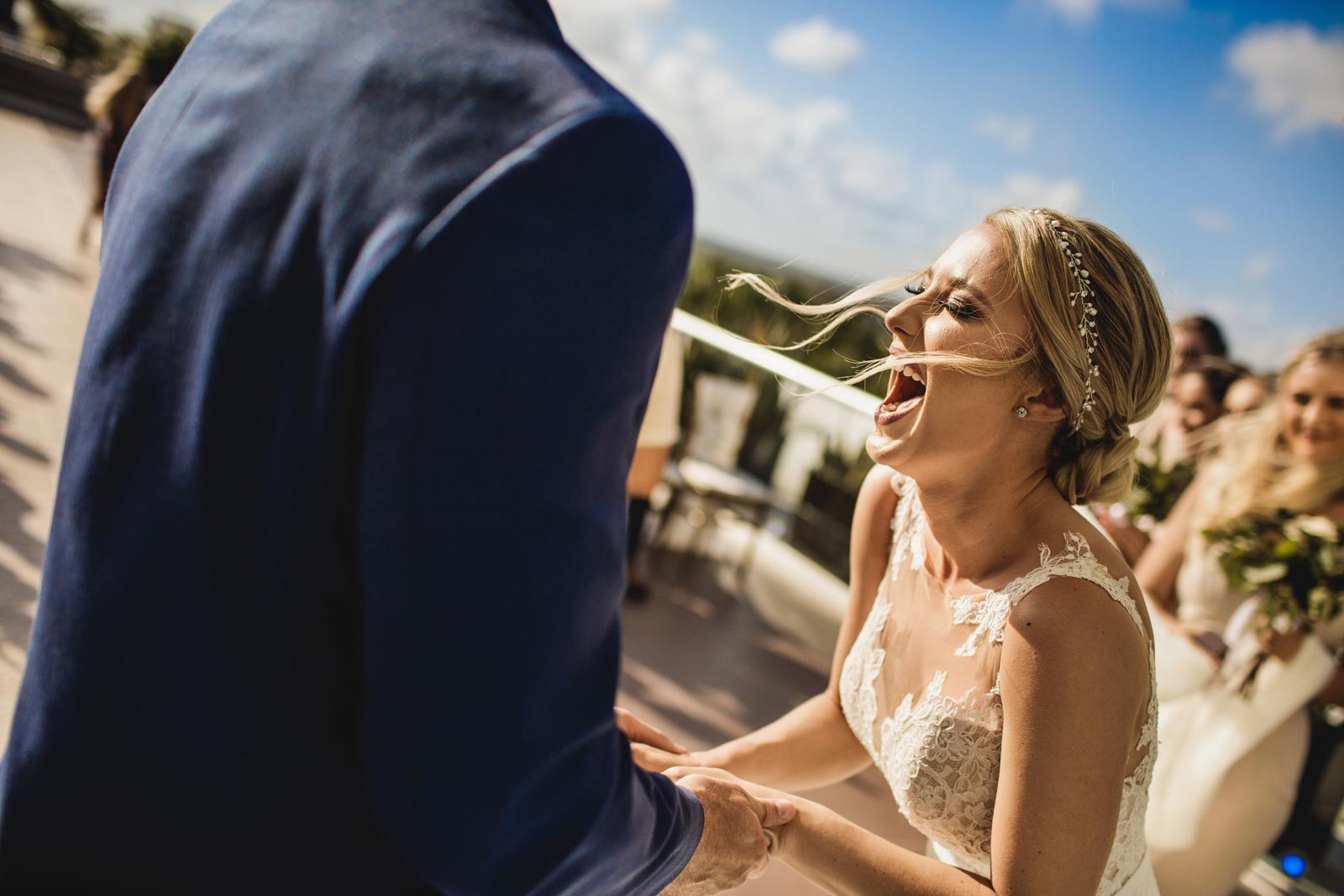 Pay attention to the heat
While many couples fear the rain, few consider the damage that heat can cause. If you are getting married on the beach in Riviera Maya, don't ever think of celebrating the ceremony earlier than 4 p.m. here, the weather is super hot, and you don't want yourself and your guests to sweat too much or get burned. In the evening, the light will be dimmer, and the temperature will be more tolerable. Choose a location away from the sun to avoid having your eyes closed on each photo. Consider serving lemonade or aromatic waters just after the ceremony. Don't forget to prepare water bottles for everyone, even your service vendors, so that they can work safely.
Put aside a plan B
Never, ever plan an outdoor reception without a backup plan, or you risk having a hundred guests run through the rain carrying their chairs and plates. Instead, consider increasing your budget and renting a tent to cover the dinner venue or reserving an additional lounge for an indoor dinner. Hopefully, you won't need it, but it's better to have a plan B just in case everything goes wrong.
Relax the day before your wedding
Have a good rest the day before the wedding. Plan something quiet, surrounded by family and friends, or have a romantic dinner. Abolish the last-minute crafts, abstain from alcohol, and retire early. Be careful not to overindulge and end up in a nightclub at 4 a.m. If you want to be radiant and offer the best version of yourself on the wedding day, don't burn all your energy too early. Restaurants, spas, and hammocks are all permitted.
Sleep well
Regardless of the circumstances, few future brides have managed to enjoy a peaceful night on the eve of their wedding. Therefore, advising you to get a good night's sleep the night before will not be beneficial, as it is not always easy to adhere to. In the weeks leading up to the wedding, your true adversary will be the accumulation of fatigue and lack of sleep. Therefore, taking care of your rest over time with a healthy lifestyle and comfortable bedding is essential. Consider quitting coffee for a few days.
Impose a "digital detox"
One day before the wedding, we must break up! Goodbye Instagram, Pinterest, and wedding blogs, including this one! There is no longer time to reconsider, alter, or add any original idea. At best, you will be compelled to attempt a DIY that will not be popular, and at worst, you will harbor frustration for not having seen that idea sooner.
Have enough room
Avoid overpopulated rooms and surround yourself with few individuals as much as possible. Choose the location of your preparations with care. For example, select the spacious and bright room in a hotel or at your reception location. Think that you will need a place to hide the iron, baggage, and dress cover so that it is not visible in your photos.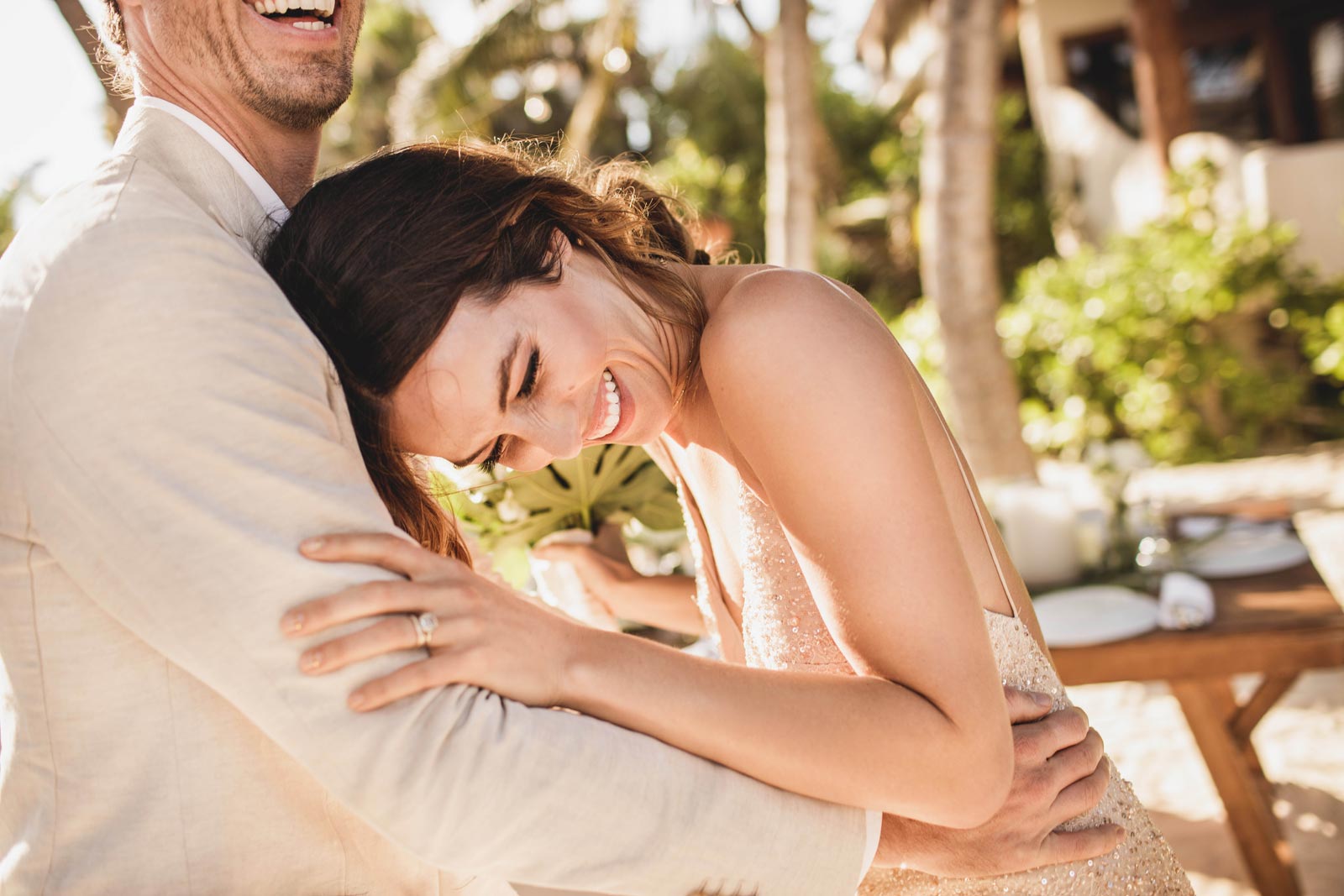 Who will be by your side?
It will be challenging to dress by oneself, and "getting ready" is a time of sharing emotions. Therefore, it will be ideal for bringing bridesmaids, mothers, sisters, and grandmothers together. Surround yourself with selected people who will relax and make you laugh; in short, those who will make you feel confident.
Do not conduct tests on new cosmetics
If you have chosen to spend your last evening alone, the bathroom is frequently where you will spend your time. Take a luxurious bubble bath accompanied by scented candles and music for a secluded evening of beauty. However, don't be too daring to try out new cosmetic products. We avoid using new products the day before a wedding because we cannot predict how your skin will react to them. Watch out for allergies!
Prepare the minor details beforehand
Do you want your photographer to photograph specific details, such as stationery or wedding rings? Prepare these items in a small bag and hand them during the getting-ready photo shoot.
If you have a beautiful bouquet of fresh flowers and want it to last until the end of the day, place it in water whenever you're not holding it. It will always be flawless, particularly in your photographs.
Delegate last-minute tasks
Typically, the day before a wedding is jam-packed with tasks. Delegate to a trusted family member or employ a wedding planner. It will allow you to enjoy your day to the fullest.
Pay your vendors in advance
Schedule the bank transfers one month before the wedding. But if you still have services to pay on the wedding day, prepare all the envelopes the day before and give them to the person in charge, don't do it yourself on the wedding day; this only adds unnecessary distractions. Also, it will give you more time for photo shooting and having fun with your bridesmaids and family.
Shoes and emergency kit
If you have chosen beautiful heeled shoes for your wedding, don't forget to bring a pair of flat shoes or something more comfortable to enjoy the evening. Think that most of the time, if you have a beach wedding, you will walk on the sand. And to refresh yourself, do not hesitate to prepare a small basket with mist, sunscreen, tissues, a first aid kit, mosquito repellent, and other small useful accessories.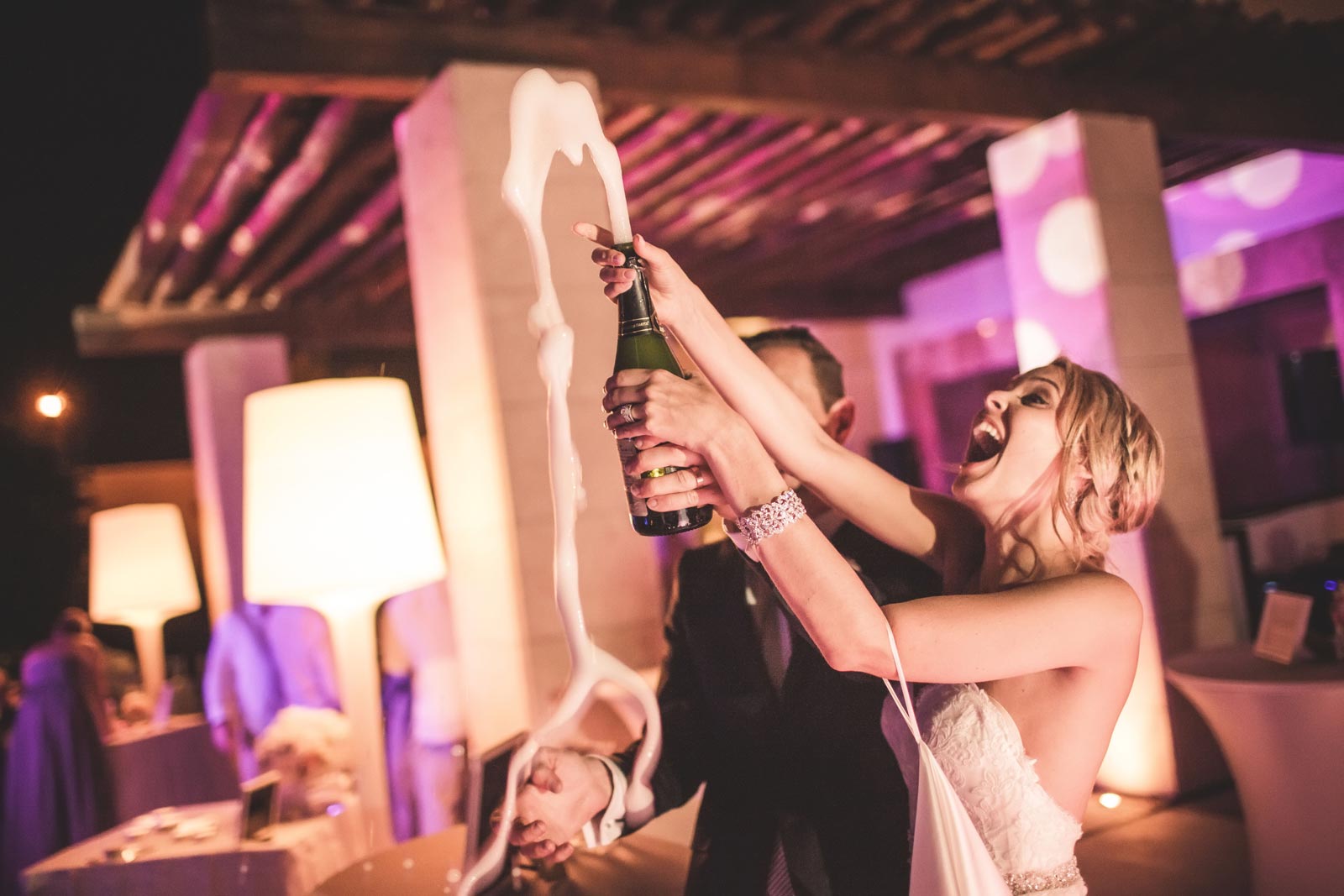 Prepare a group photos list
If you like to go through the group photos quickly, make a detailed list of the people you want to include. Four or five small groups will be enough; consider your immediate family only, and you can have a big one with everybody. Consuming the entire cocktail time here would be wasteful; it's better to have more time for the newlyweds' photo shoot.
Don't be overwhelmed by speeches
Do not hesitate to brief your guests well in advance so that the time of interventions and speeches does not devolve into a series of embarrassing moments or private jokes that no one else cares about. Limit them to four interventions, no more. Timing is essential for a truly perfect wedding evening, and everyone will appreciate starting the party on time!
Be careful with alcohol
It is effective in relieving stress, but don't go too fast. It's best to leave most of it for the end of the party. Then, you will avoid spending the evening stuck in the bathroom, or which is worse, making an embarrassing scene in front of your guests. On the beverage side, don't forget to offer your guests copious amounts of water in the event of extreme heat. In addition, don't forget to eat a small snack at the cocktail party.
Enjoy the big day!
Remind yourself that even the most meticulously planned wedding will encounter unforeseen circumstances. But, even if the unexpected occurs, remember that it's called the most beautiful day for a reason; everything will be alright! And if you are concerned about your physical appearance, I will tell you this: the brides are all beautiful as they are happy! Every married couple will be able to tell you this, don't forget to enjoy every moment of this day, the time flies fast!
RIVIERA MAYA WEDDING PHOTOGRAPHY
Would you like to contact us?