Despite not being essential, most weddings require animations. Whether planned by the bride and groom or by their loved ones, they frequently cause a stir. However, it should not be abused. Doing too much or planning for too long destroys the moment's magic. In any case, it is essential to align with the desires and personalities of the newlyweds.
Tradition dictates that your families will want to share speeches, memories, and possibly some surprises with you. To avoid discomfort on your wedding day, don't hesitate to brief them in advance on what you don't like to do. As assured, they will comprehend.
Fun is one thing, but coming up with a wedding animation concept that appeals to the largest possible audience is quite another! The bride and groom are always eager to give their family and friends a memorable evening that will live long in their memory. Wedding games are a great way to make your evening unique while also assisting your loved ones who are unsure how to connect, converse with one another, and be entertained.
Here are some animation suggestions for a unique wedding that your guests will remember for a long time. Of course, it is up to you to customize them to fit your style and wedding theme.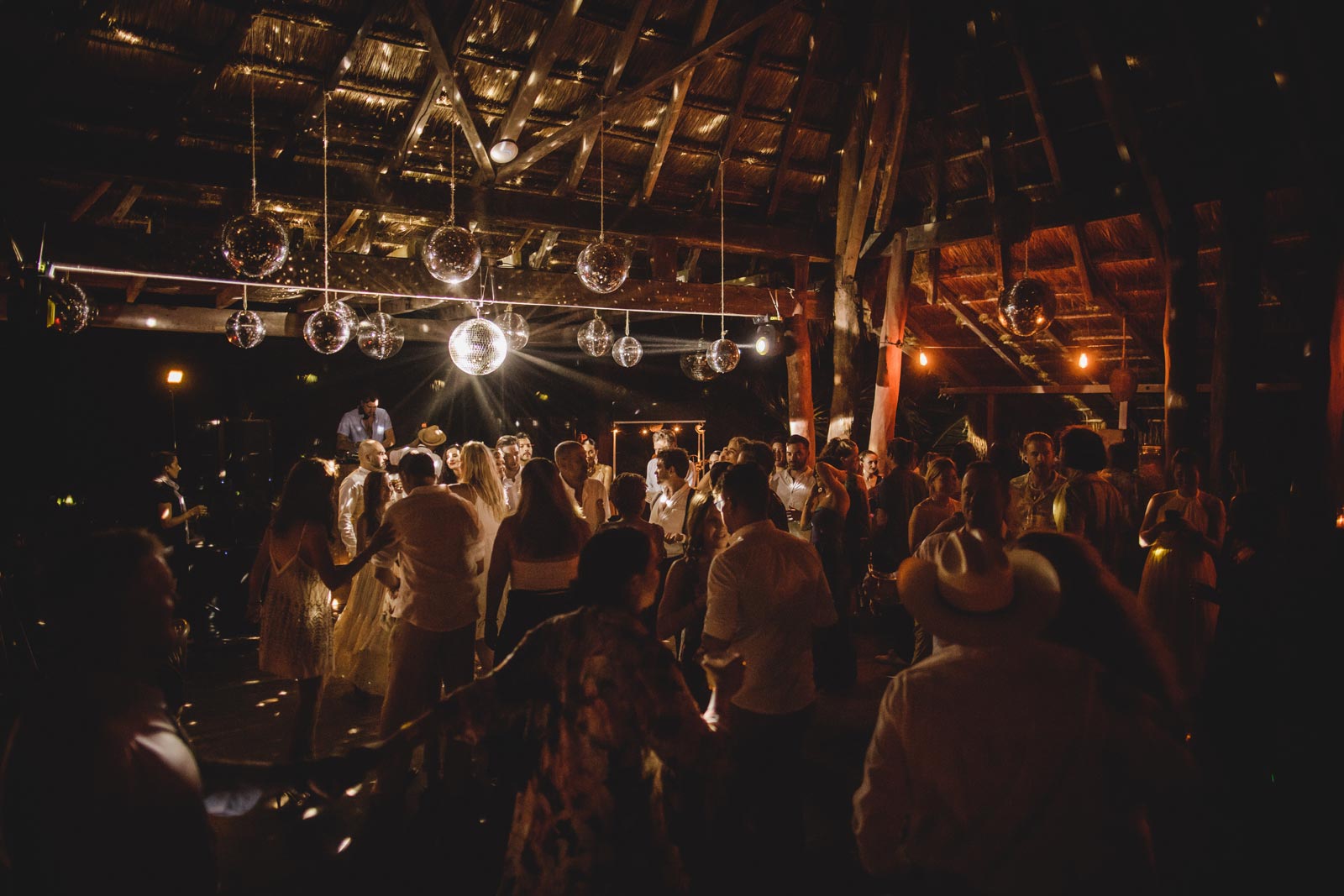 Guess-the-song game
Have you just finished your cocktail and wish to take a break before beginning your meal? Or a break before dessert? The guess-the-song game is ideal for keeping your guests active during your break. It is a very straightforward game to set up; you must create two teams, and the object for each team is to be the first to identify the song's title and artist's name.
Let your DJ create a playlist and plan it. Sort your loved ones into teams, tables, age groups, cities of origin, or any other groupings you like. Give each team a buzzer to announce when they have the answer. Bring a big chart so you can keep track of the results of your loved ones.
Common-traits game
The list of possible games is endless, but this one can be interesting at weddings. It is a game that the bride and groom can play with their guests. He has to be planned by a third party, such as one of the couple's witnesses. They will be in charge of identifying various potential common traits among the guests, such as age groups under 30, men over 50, single men, couples with kids, people wearing red evening gowns, blondes, people with dogs, green eyes, smokers, young people, older people, marriage duration, etc. Next, they will list the guests on one or more of these lists, which need to be numbered. The witness will ask the people on list 1 to get up. Then the bride and groom must guess what those standing have in common. And so on with each subsequent list of similarities. This will allow visitors to get to know one another and have a fun time.
Choreography or flashmob
Dancefloor openings are increasingly taking the form of choreographies, so if you are an experienced dancer, start a crazy challenge with a medley of songs. Additionally, you can enroll in dance classes to prepare for your wedding day.
Set up choreography with your witnesses and bridesmaids and offer a unique dancing show. Don't forget to ask your fantastic photographer to capture authentic photos of this particular moment. Finally, and most importantly, enjoy this one-of-a-kind and unforgettable moment in your life to the fullest.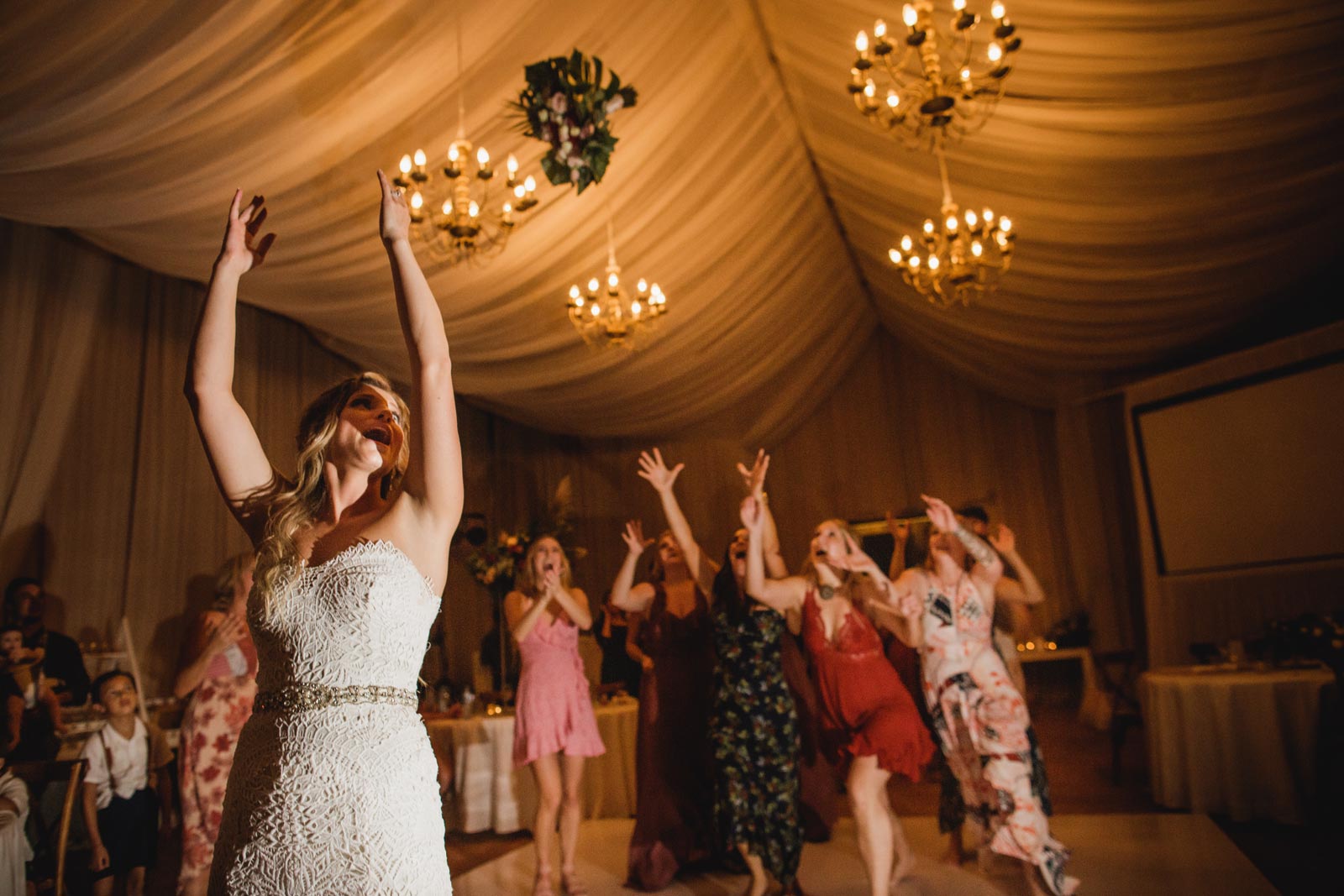 Don't forget the classics: the bouquet and garter toss
You want a unique, warm, and personalized wedding. Since you've chosen a contemporary wedding and an unconventional wedding theme, keep going and plan a different toss style while ensuring that the show is always bigger.
A photo booth
The photo booth or selfie station is popular among newlyweds. It enables the reunion of loved ones and the preservation of joyful and fun moments. They are readily available to rent. Optionally, you can have the equipment delivered to your wedding reception location. Don't hesitate to bring humorous accessories or to create a unique atmosphere. It may relate to your wedding theme or refer to your narrative.
An exclusive cocktail bar, of course!
In recent years, bartending services have grown substantially. In addition, service providers now offer personalized wedding services, including signature cocktails and sometimes even bars in vintage vehicles, adding great charm.
The candy bar on the beach
Offer your loved ones a unique, particular candy bar at the cocktail hour by inviting them to roast marshmallows over a lovely wood fire on the beach. This warm and delicious wedding entertainment will gather your guests around the fireplace and encourage conversation.
The speeches
One or two well-written speeches that are not too long can be very moving and dazzle the bride and groom. Undoubtedly, the audience will experience joy and happiness at this moment. Frequently, the married couple's parents take care of it. Don't forget to brief your loved ones to avoid too many interventions during dinner, and if you lack a wedding planner, assign one of your witnesses to manage the timing of these interventions.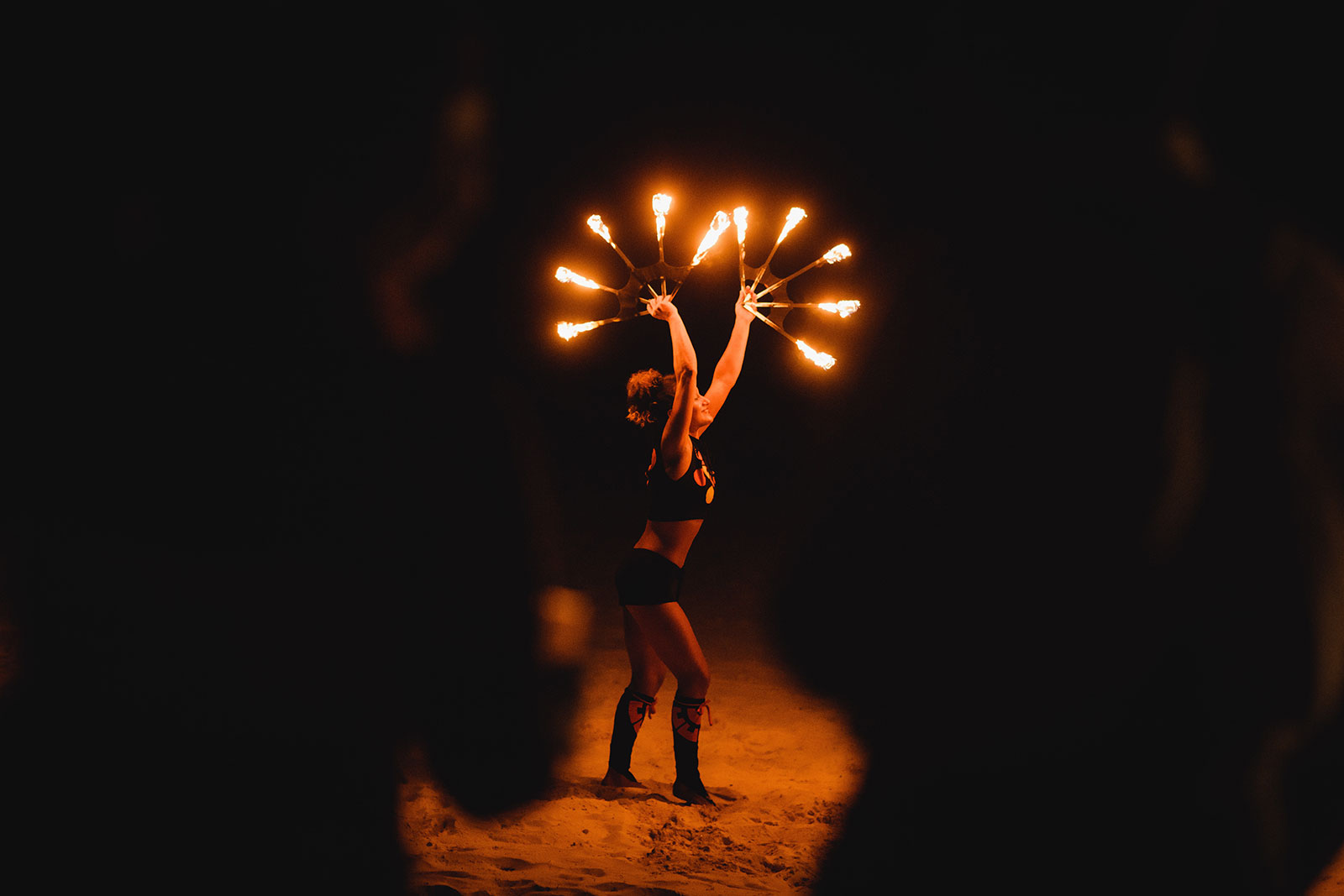 The slide show
Without a doubt, the show must go on. This one depicts the daily lives of newlyweds, who would have been investigated without their knowledge. We recommend keeping the film brief (no more than a few minutes), including the two lovers only, and avoiding any embarrassing image that no one wants to see.
The music band
The band you pick should have a sound that pleases you and your guests. You can choose the type of music you want by considering the age range of your guests. Although we know that it can be challenging to anticipate everyone's preferences, you can choose a generalist style, such as a jazz or soul music band, according to the overall tone of your wedding. It would help to consider whether you prefer instrumental music or music with vocals, among other options. For it to be very dynamic, we advise you to have at least two musicians, ideally 3 or 4!
Fire dancers
Offer your guests a fire dancers show if you like something warm and magical but would rather skip the traditional fireworks. You can use a fire eater or dancers holding flaming sticks to accomplish this. All your wedding guests will come together in a stunning show after dark.
How many animations should I plan during the evening?
Keep it simple, no more than four animations between appetizer and starter or entree and dessert (never just before a dish to facilitate the service of your caterer). You can then begin your first dance, the dancefloor opening. After dinner, you can add the last one in the middle of the party or as a spectacular ending.
Must we announce our animations?
If your guests have not seen each other in a long time, they will be able to find something to do between each glass of champagne, allowing them to enjoy the moment and converse. Nothing is required. But animations can be a great way to break the ice between guests who don't know each other and add some rhythm to the day. We recommend not to anticipate too much, this way your guests will always be entertained. Be clear with your witnesses and loved ones about what you will do, consider your desires and what reflects your character and personality.
~ Riviera Maya Photo Shoots ~
Would you like to contact us?