We all want to look beautiful on our wedding day and we always seem to think that we need to add a little something extra. When it comes to wedding make-up and bridal hairstyle remember that less is more. Choose a style that will look just as perfect and as stylish 10 years down the line. That is the thing about choosing natural and elegant, they never go out of style.
Wedding make-up has become its own industry over the past years. Applying a little bit of blush and mascara seem to not be enough nowadays. In the era of HD foundation, perfect brows, and fake eyelashes we don't know where to draw the line anymore. However, there are certain things a future bride can keep in mind to help her look as elegant and natural as possible.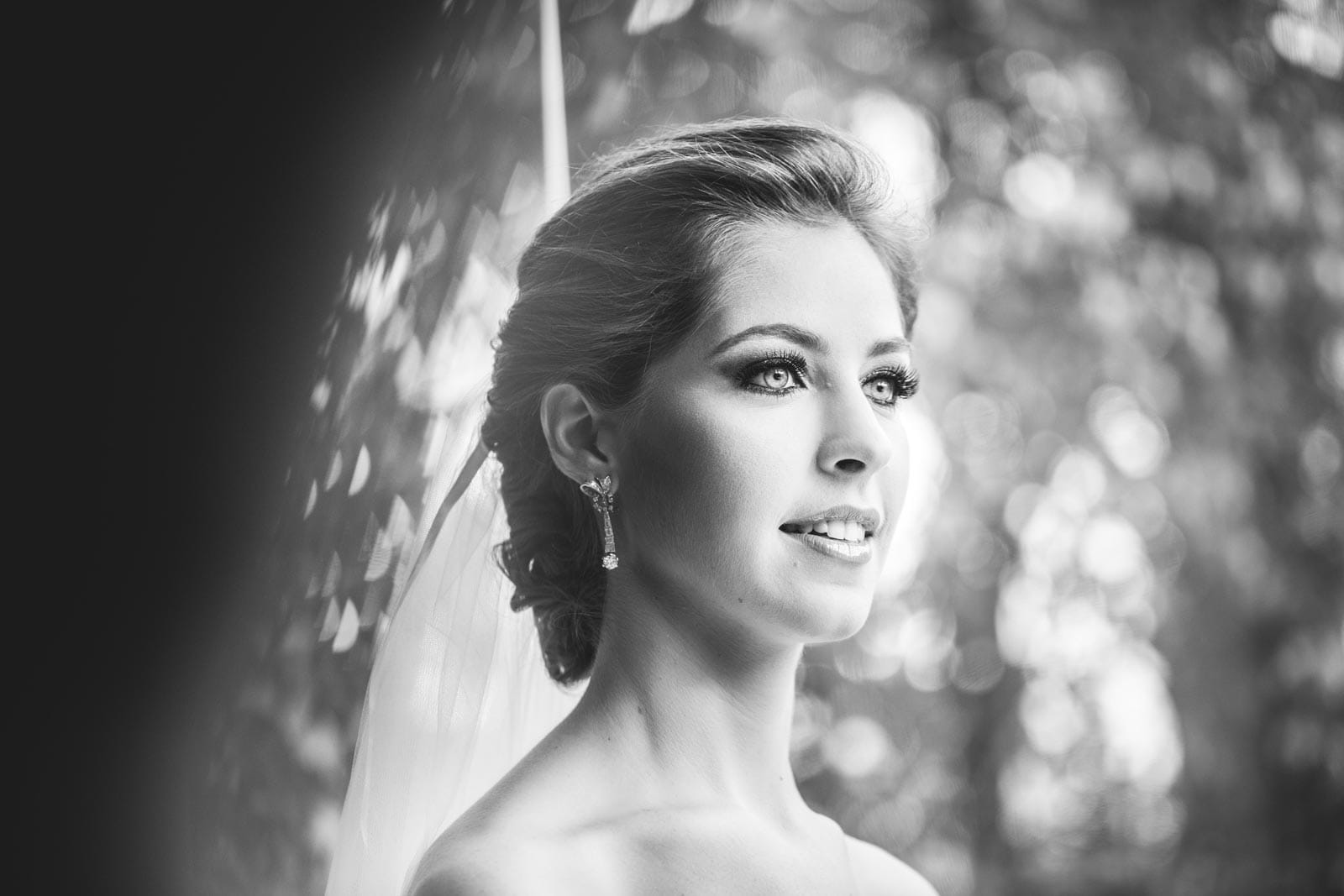 The right make-up and hairstyle will make your wedding photos come out original and beautiful. I would recommend the help of a professional make-up artist on your wedding day but if you decide to do your own make-up here are some very important tips to help you out. The first thing is to take care of your skin by hydrating and moisturizing.
Choose a foundation that is your color. Not a shade lighter, not a shade darker. If you have the option of using High Definition foundation I would strongly recommend this as the difference in photos is visible. Fake eyelashes are acceptable but try to add on just a few individual lashes towards the exterior of your eye to give it volume and make your eyes pop. Try to choose natural nude eyeshadow color to emphasize your eyes. I would recommend opting for waterproof eyeliner and mascara. Throughout your wedding day emotions might move you to tears, there's no reason your make-up should move an inch.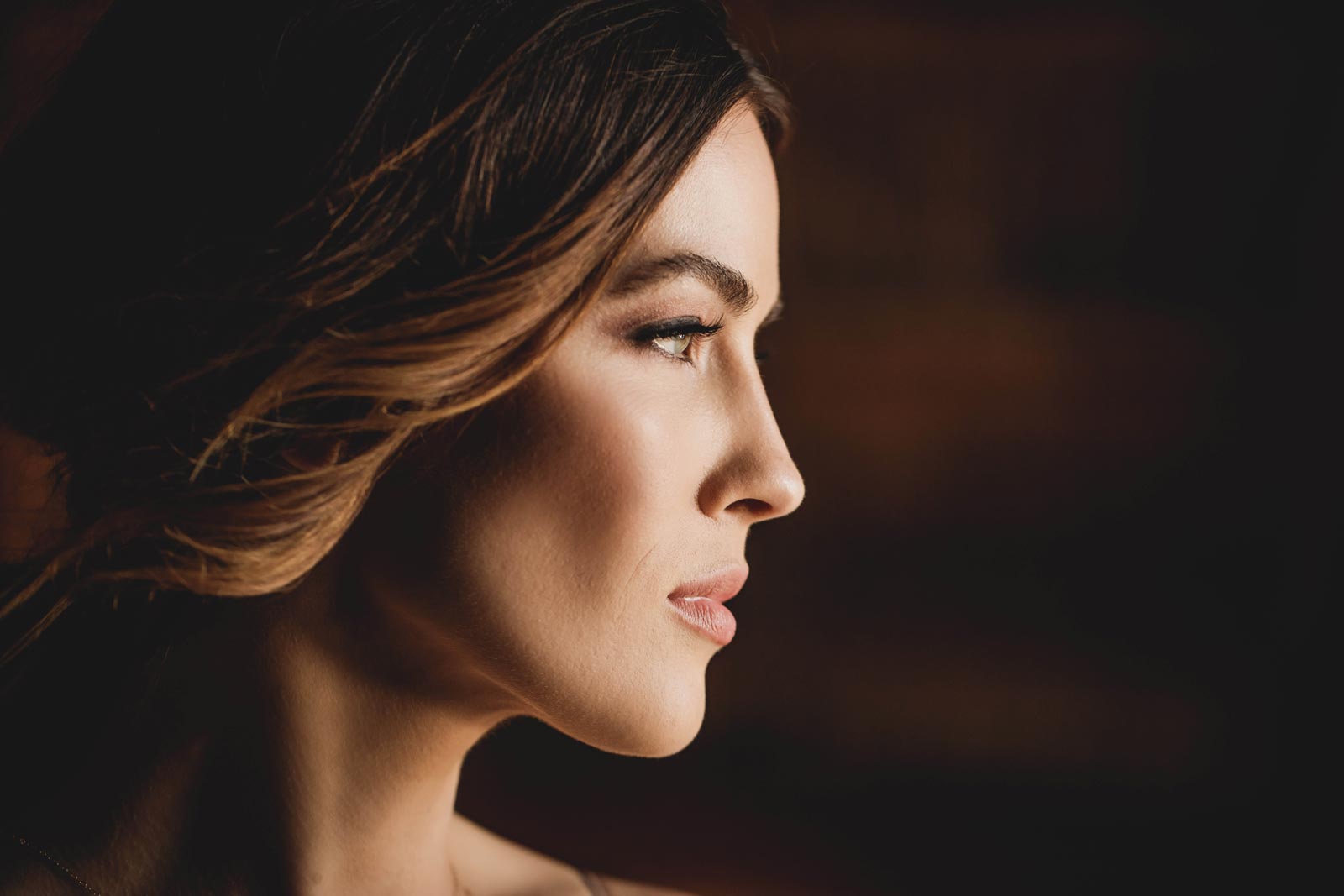 It has become a very big trend to highlight and contour your facial structure. Contouring and highlighting correctly will look beautiful and it will give your facial features a clean natural look. Add a light blush and your look will be as natural on your wedding day as it will be 10 years later when you are looking at your photographs.
When it comes to wedding hairstyles things seem to always get complicated since there are so many looks to choose from. I can easily state that a classical up-do or a bun will go a long way. For those women whose hair is truly their best feature and their look is complete with their hair down I would recommend thinking about the small details that will cause certain problems. Warm or windy weather, moist air or just simply dancing can change your hairstyle and even make you uncomfortable.
If you will be wearing a veil, having your hair in a classical bun will allow for all the embroidery details on the veils to be visible. An up-do hairstyle will be a smart choice when you will find yourself warm from dancing and you will be happy your skin is free to breathe. If you feel the need to add extensions to your hair I would recommend to not overdo it. If you are opting for a natural long hairstyle the extra weight of the hair might make you uncomfortable.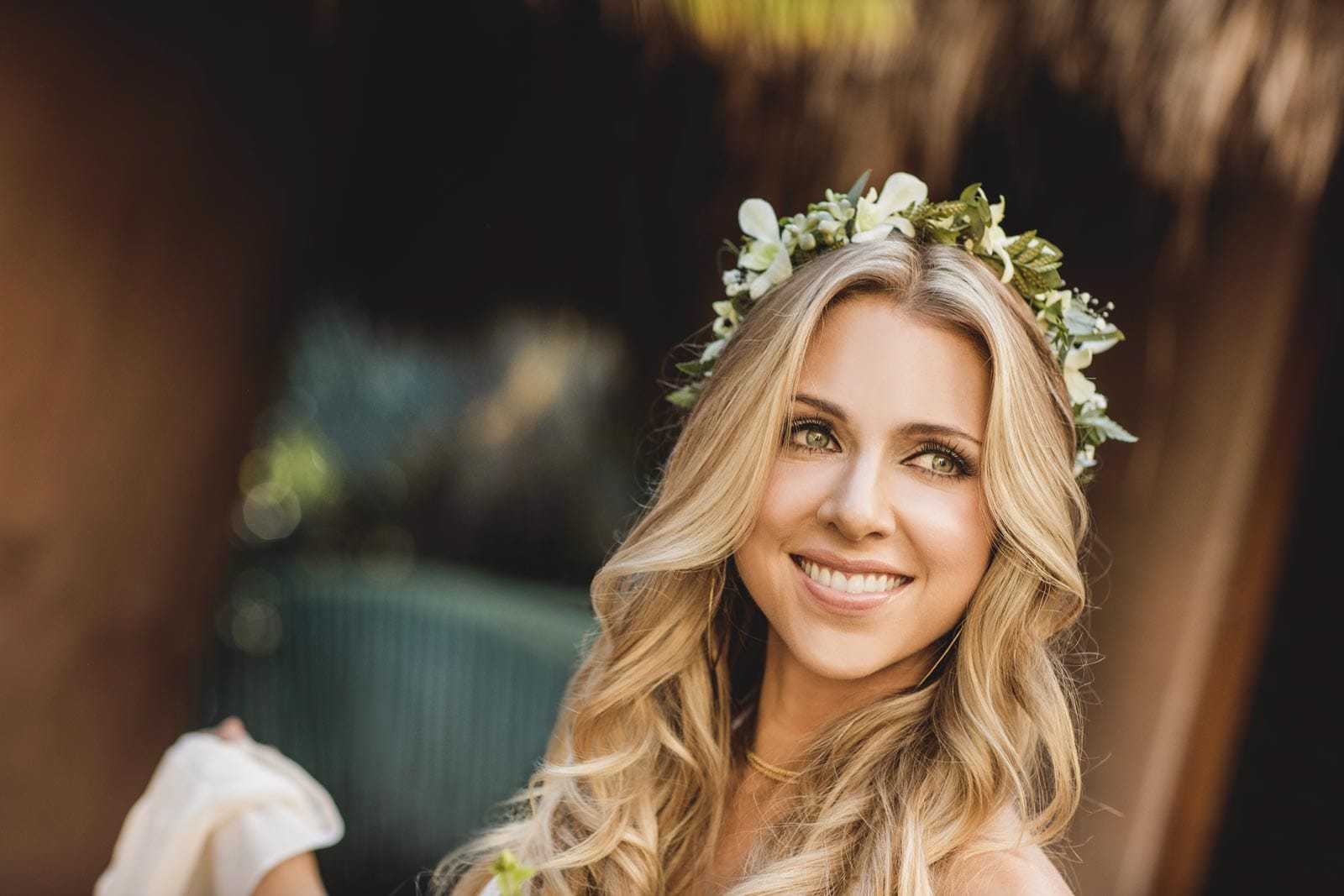 The most important aspect when thinking about your wedding hairstyle and bridal make-up is to make sure that you know what you are doing or hire a professional. There are days when our make-up comes out great and days when it could be better. Do not take that risk on your wedding day.
Your wedding day will be filled with emotions and it could affect the way you feel. Hire a professional and choose to be as natural and as close to the way you look every day as possible. After all "that" is the person, your other half fell in love with. Be the best version of yourself. Choose a natural, soft and fresh look.
~ Riviera Maya Photo Shoots ~
Would you like to contact us?