The current situation due to the coronavirus continues causing confusion and doubts in almost everything related to the celebration of weddings. We are in a time of uncertainty and crisis. The first thing I advise you is to keep calm and don't make impulsive decisions. It is still possible to reschedule your wedding by choosing another date. For your peace of mind and your guests' interest, it will be essential to show solidarity with the current situation and adapt the wedding to the sanitary protocols. It is crucial to stay informed about the pandemic's evolution and follow the recommendations if you want to go ahead and celebrate your destination wedding in Riviera Maya. Below you will find the main aspects to reconsider and my personal opinion about it.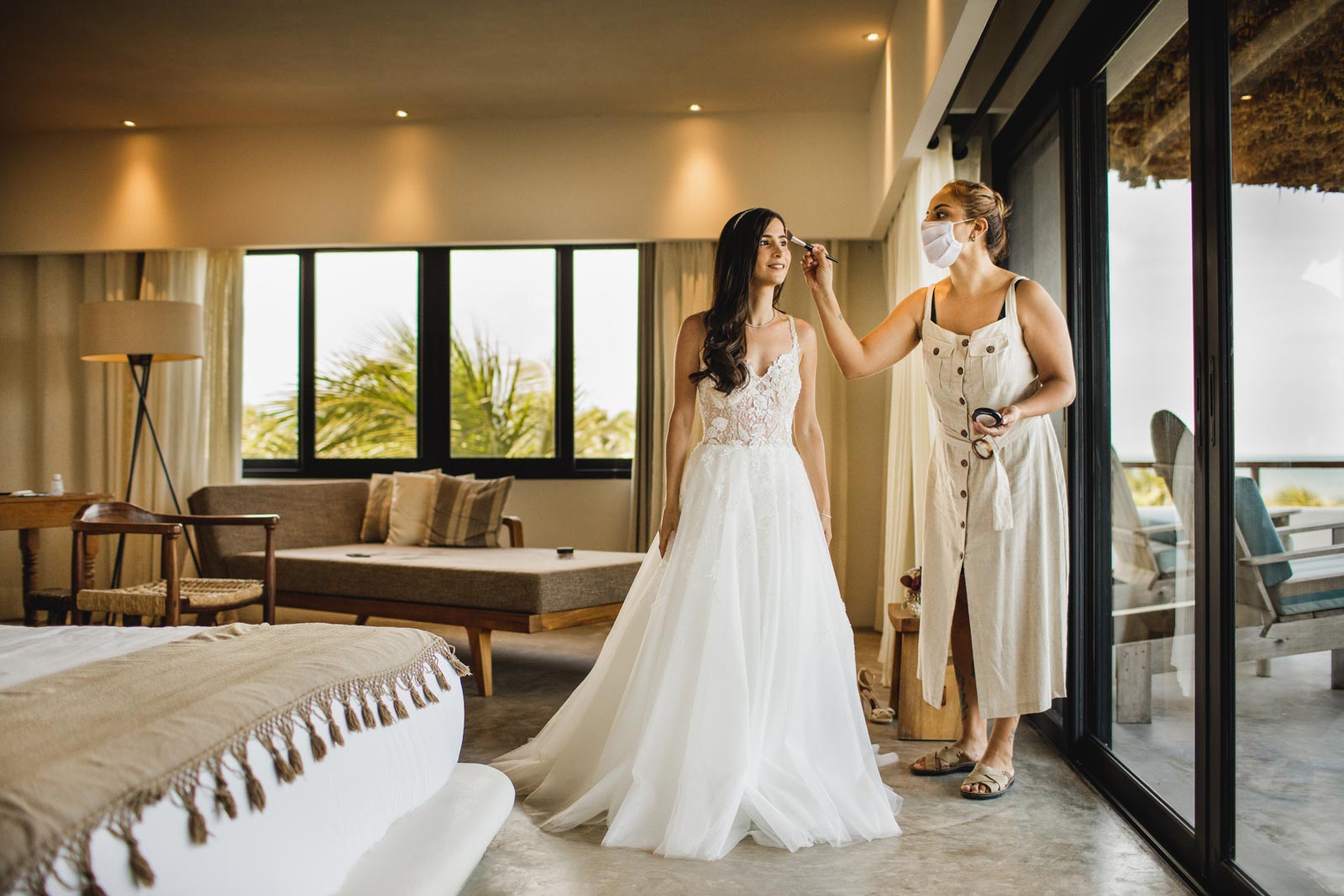 Postpone, don't cancel
Be aware that the financial impact for small businesses is real and severe. Many small businesses in the wedding industry now operate on a small fraction of their income, and as this year's weddings are being postponed to next year, we lose the ability to book dates in the future. Most companies are trying to find fair and equitable ways to help clients and, at the same time, stay in business. Everybody is going through hard times, the couples and their vendors. Keep in mind that contracts must be respected. However, everyone must be flexible and able to accommodate to the new reality. In my contract, I have a clause that says that the first payment made for the date's reservation is non-refundable. Every time a reservation is made, as a photographer, I stay forever committed to the couple. If the couple wants to change the wedding date, it's ok; they can do so at no cost—as long as I am available for the new date. That is why it is crucial to consult me before making any change with the wedding venue so that I will be able to guarantee my availability. I offer great flexibility in these exceptional circumstances for rescheduling since I fully understand that no one postpones their wedding on a whim.
Safety and hygiene in beaches and hotels
Although the Government establishes a series of regulations regarding weddings, each state has its particular measures to guarantee the events' security. Many hotels have published the guidelines they are following for their clients and staff. I recommend taking a look here. Since you will get married in the coming weeks or months, it is vital that you keep in mind some of the new sanitary measures derived from COVID-19, as they affect in one way or another, different organizational aspects of your wedding. All vendors must follow sanitary safety protocols. Wedding planners will organize events that keep a safe distance of 3.3 feet (1 meter) between people during the ceremony and dinner. They also will check that chairs and furniture are constantly disinfected with suitable cleaning products. It is important to make disinfectant gel available to guests for constant hand washing. All of us must comply with sanitary safety regulations, the guests, the couple, and vendors. It is possible to enjoy the wedding celebration; all you have to do is take the necessary measures to guarantee all the attendants' well-being.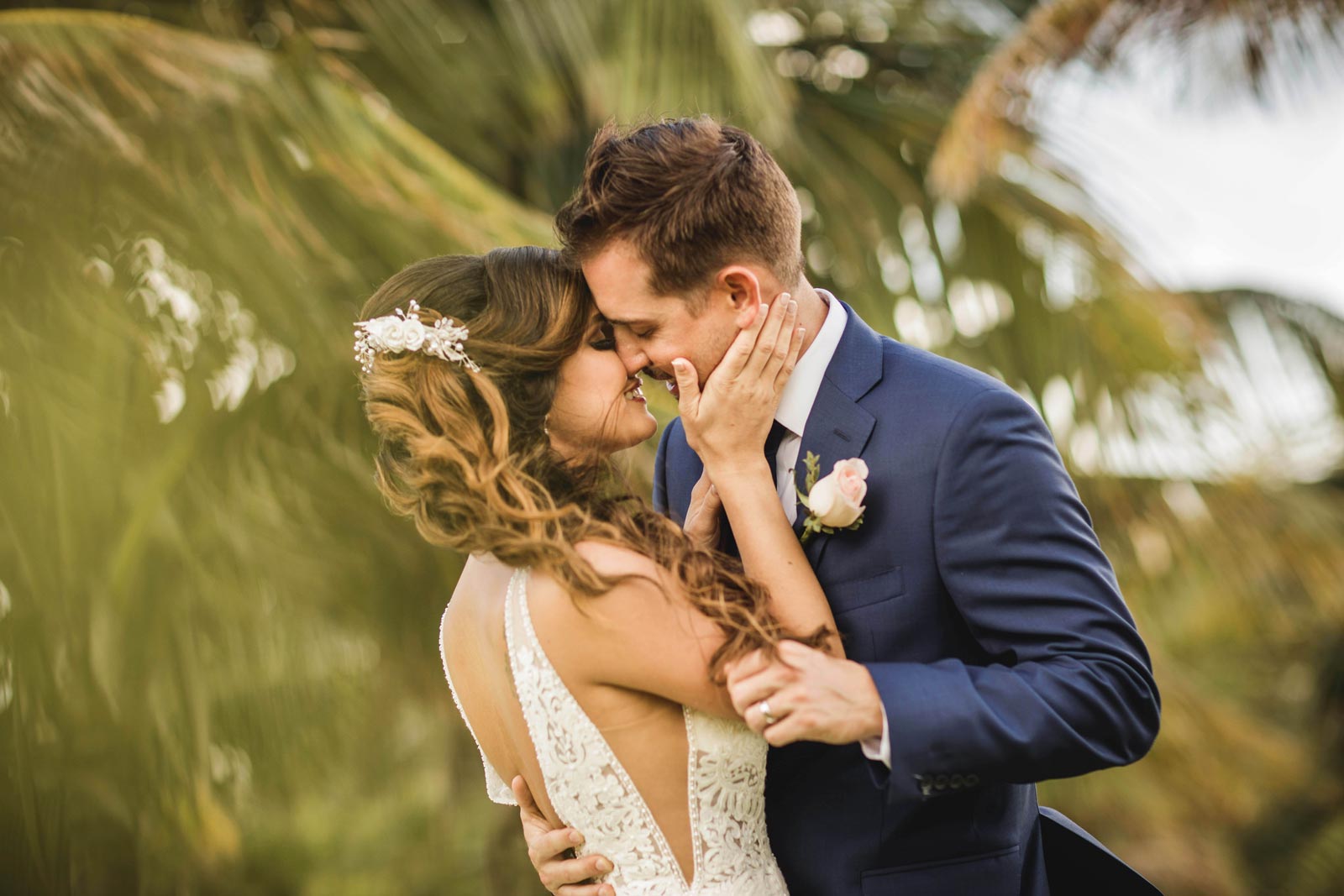 Rethinking the environments
During the bride and groom's preparations, it will be vitally important to be in quite rooms with few people. It is no longer convenient to be accompanied by dozens of friends, bridesmaids, and family. Mostly indoors, we have to minimize the risks. It will be necessary to make a general rethinking of all the wedding situations, especially those with many people involved.
Indoors
It will be necessary to open the windows to circulate the air. I know, it is hot outside and makeup with sweat is a bad combination. It is a matter of finding a balance; we can maintain the air conditioning, and at the same time, correct ventilation. I always recommend that the bride and groom be as calm as possible before the ceremony. Having a few minutes alone, you can avoid getting too nervous. It is better to go little by little and not feel overwhelmed at first. There will always be the opportunity to spend time with family and friends outdoors later.
Outdoors
It is essential to consider keeping a social distancing of 3.3 feet (1 meter) during the ceremony. Of course, it does not make much sense that families who usually spend their time together, or the bride and groom themselves, just on the wedding day decide to keep that distance. We have to be consistent, act responsibly before and after the wedding day. The most reasonable is to keep the distance between people from different households. It was always traditionally done, but for other reasons, when organizing the dinner tables grouped by families or by groups of close friends. You can do the same at the ceremony by grouping the different families in separate rows.
Rearrange the banquet tables
The wedding dinner tables can be rectangular, round, or square, and arranged in different ways. However, you should avoid long rectangular tables; because people from different households could get too close. The same happens in tables arranged in the "U" form. Thus, round tables will be the ideal solution to form groups. Although these are usually for ten people, they must currently reduce their capacity to 60%. That is to say, in the round tables that fit ten guests, only six people will be able to sit. On the other hand, you also have to make sure that the tables keep the necessary safety space between them: 6.6 feet (two meters) between the backs of the chairs so that the waiters, when serving food, can move around the place without a problem.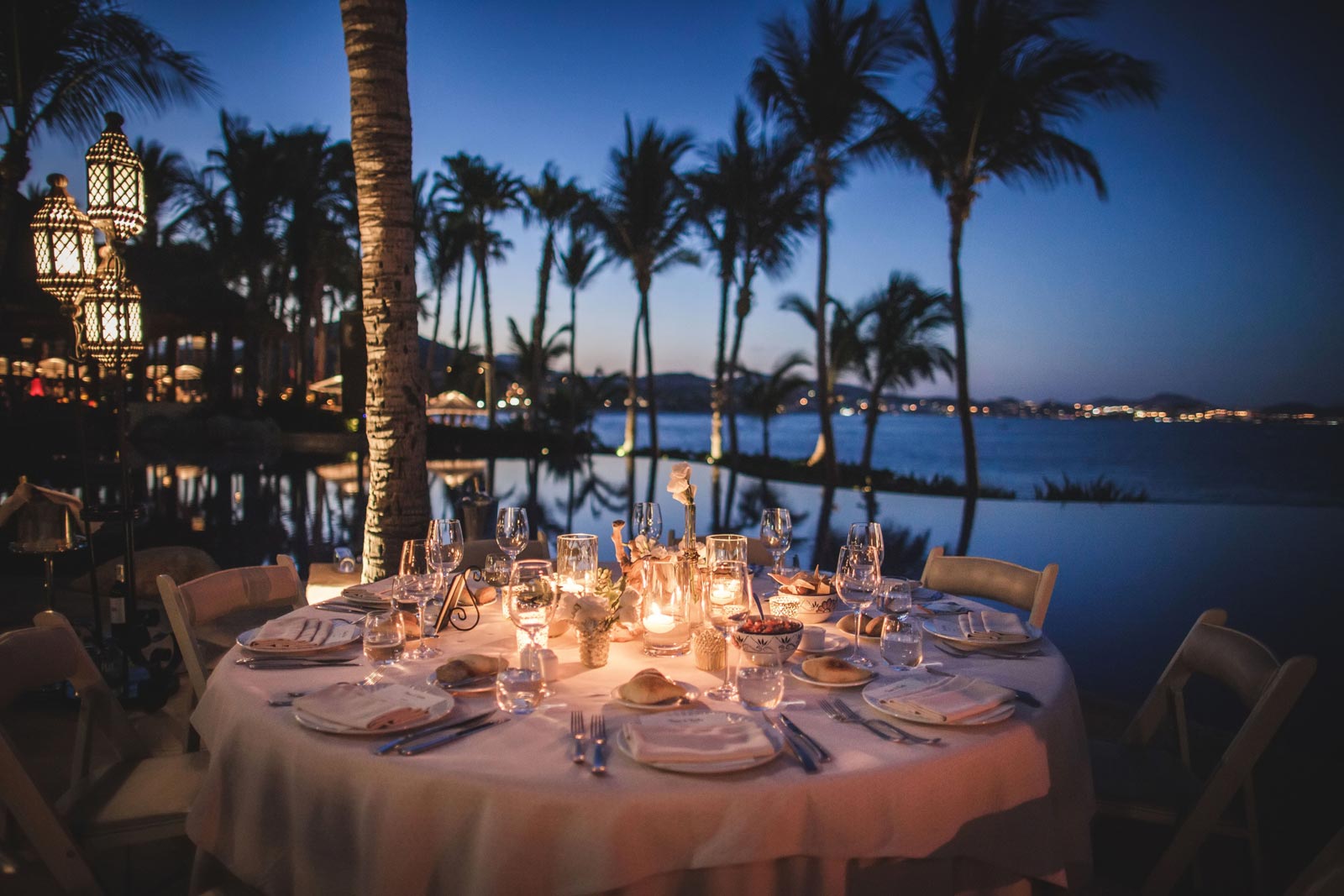 Adapt the dance and the final party
Everything related to physical contact between people must be subject to some analysis. Not all cases are the same. Two guests who have just met at the wedding are not the same as the bride and groom who have already spent days and nights together and will continue being close after the wedding. It makes little sense to apply the 3.3 feet (1 meter) safety distance between people who live together unless they are sick. It seems logical that the couple and the families who live together will be able to dance without keeping the social distance between their own members. And in the case of the couple, of course, they are allowed to kiss each other! It is common sense. However, social distance always must be kept between members of different families or households. You have to follow the same guidelines and precautions that we take in our "new normal" daily life. Just don't overdo it. The bride and groom don't need to kiss each other wearing their masks; that doesn't make sense. What is important is that everyone wears the mask when they have to approach people with whom they don't usually live together.
Wearing masks on the wedding day
Official institutions such as the W.H.O have informed of the COVID-19 forms of transmission. It is convenient to have precise knowledge about this to adopt proportionate and consistent safety measures. I recommend reading all the information carefully; you can find it here. As we know, asymptomatic cases can transmit the disease to healthy people through saliva particles projected through the air (sneezing, coughing) or by contact with surfaces contaminated with the virus. We cannot know without testing if someone is infected or not, and that is the main reason why, as a precaution, it is advisable to wear a mask when the social distancing cannot be maintained.
When it comes to the types of masks, there is not enough evidence to prefer one over others. Therefore, the most reasonable thing will be to use the mask with which we feel most comfortable. Medical masks are recommended only for healthcare workers or caregivers who directly treat with COVID-19 patients. In the case of weddings, in which only healthy or asymptomatic people attend, the risk of transmission is relatively low, and fabric masks are sufficient if, in turn, the rest of preventive measures are adopted. Needless to say, individuals with symptoms should be isolated immediately and will not be allowed to attend the wedding.
Advantages of getting married in the Mexican Caribbean
The Mexican Caribbean area, generally known for Cancun and the Riviera Maya, is excellent for conducting weddings free from Covid-19. Different factors make this region exceptionally safe for weddings.
We know that low temperatures and a lack of vitamin D weaken the immune system's response and facilitate infections. The warm Caribbean temperatures are therefore highly recommended. The bright sunlight will increase our supply of vitamin D and our body temperature, which will lower our blood pressure, and at the same time, we will have a better response against the virus. In addition to the climatic advantages, Cancun and the Riviera Maya are places where all weddings are held outdoors. It is another factor that benefits us since being in well-ventilated environments reduces virus transmission.
In addition to all this, the wedding vendors' professionalism and the remarkable efficiency in applying sanitary measures make the Mexican Caribbean one of the most privileged and safe places in the world to celebrate weddings.
~ Riviera Maya Photo Shoots ~
Would you like to contact me?