I am doing a series of interviews with some wedding planners based in Tulum with whom I have collaborated many times. This is the first in the series. Destination Weddings Tulum (DWT) is a team of great professionals (Gwen, Agnesh, Line, Sofia, Mildred). Here is the interview with them. I hope you like it!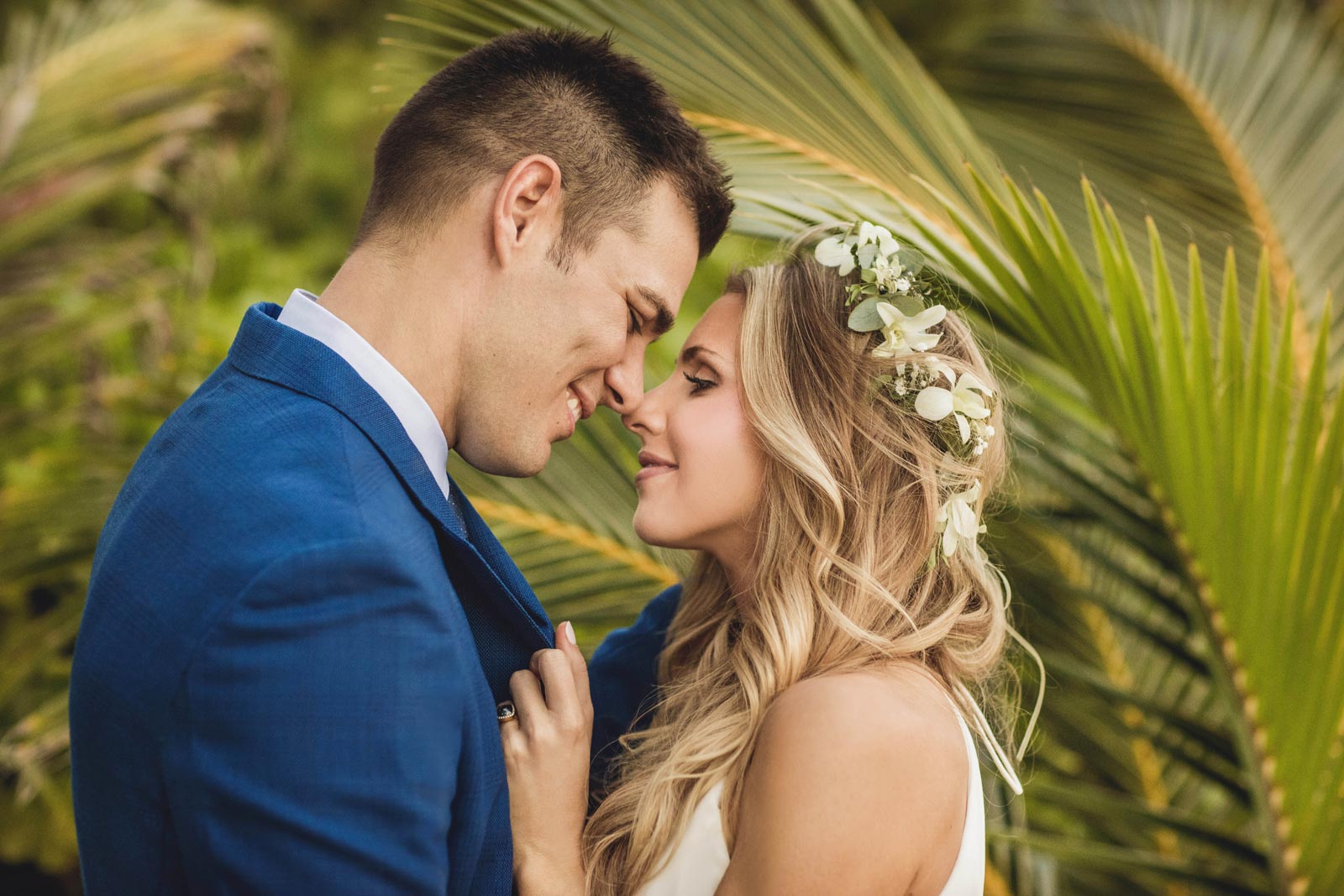 Hi Gwen, tell us a little bit about you and your company:
I'm a French-born and raised woman, I arrived in Mexico 15 years ago to follow my dream of living a different experience. I came to Tulum with my Mexican boyfriend who I met 4 years before in Mexico City. He became my life partner and together we have a son. I began to work in the hotel industry and found myself passionate about all the events and groups that took place at the hotel, remembering the family meetings during holidays in Brittany back in France…
I moved on to becoming an onsite wedding planner at the first Luxury All-Inclusive Hotel in town, Azul Blue Tulum. After a year full of new experiences and beautiful connections at this venue, I decided to start my own agency. This was 12 years ago and it was the first wedding planning agency in Tulum and a dream come true for me – an entrepreneur in the touristic service sector!
We create our client's dream wedding and ensure they have a memorable experience here in our small paradise. We are now a team of 10 passionate wedding professionals from all over the world – and we love to work together! Years of experience give us the expertise to cover all areas of wedding planning and destination parties – And we want to share this with you!
Cool! It is an exciting story! I feel very identified since I also come from Europe and married a Mexican. Wonderful, if it's okay with you, we can do a group interview, so all of you participate, let's continue with Agnesh now. Hi, Agnesh, what made you want to become a wedding planner? How did you start?
Since I was a young girl, I enjoyed organizing parties for my family, vacations with my group of friends and in general just doing tasks that involved planning and coordinating other people's life events on different levels (without being a complete control freak of course). I have also been very interested in different kinds of people coming from various cultural backgrounds and always looked for career opportunities where I can combine my passion for people and the satisfaction I take in coordinating and executing projects. Working in events seemed to be the perfect fit for me, so I started my career working on corporate events in Europe. I enjoyed it very much but felt like something was missing! I decided to make a big change in my life and left the hectic city life of Paris for a new Caribbean adventure and a job offer at Destination Weddings Tulum. I moved here over 5 years ago and when working on my first wedding, I realized that I found the missing part! Our clients, the couples literally want the "best day of their life", it is a very big responsibility and an honor to be involved in such an important life event but with great responsibility comes even greater reward; When you see the couple on their wedding day having the best time of their lives —That very specific moment, every single minute that you invested in the planning process makes it all worth it!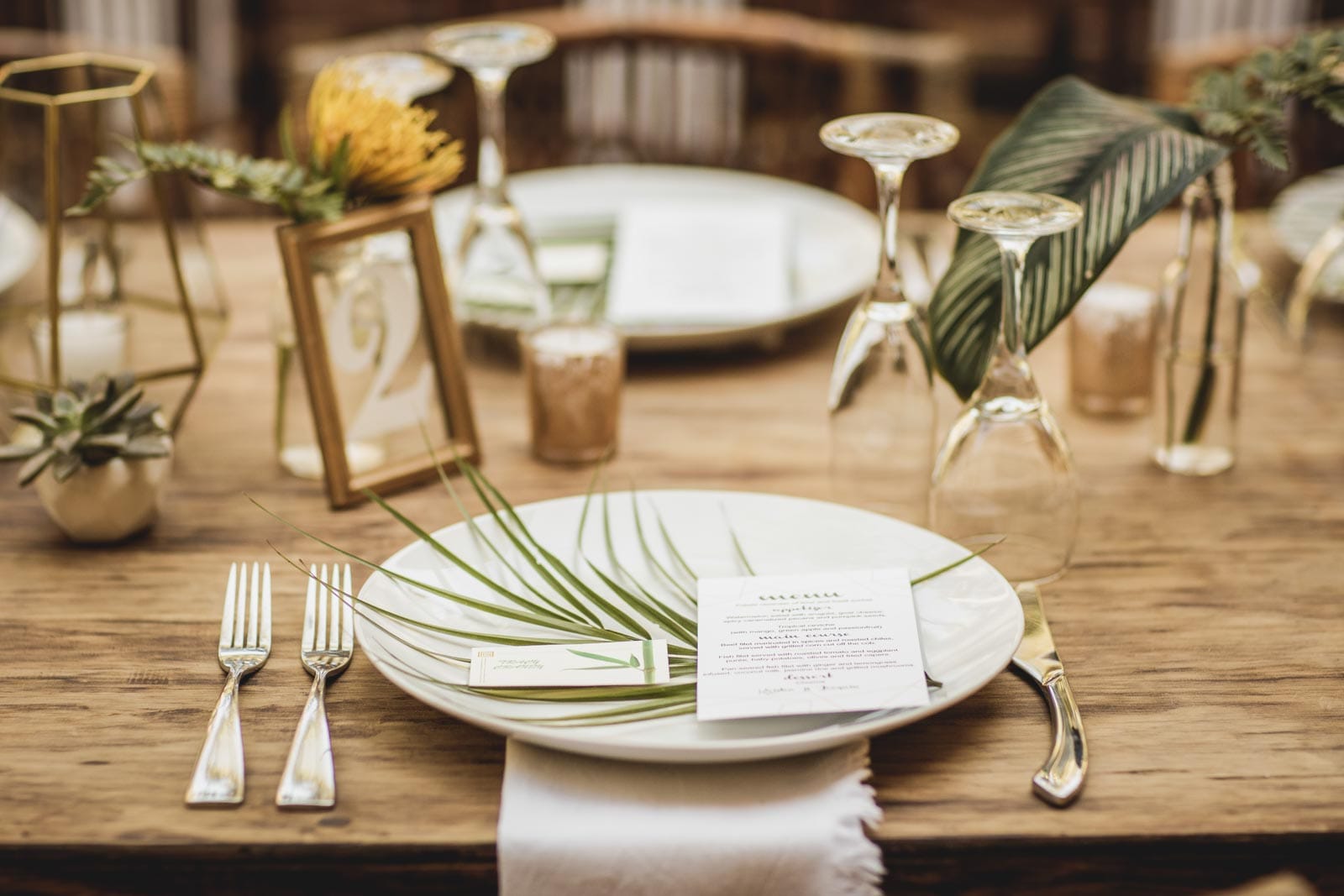 Absolutely, that's the best! Hi Line, in your opinion, why should couples hire a wedding planner?
Well, this is an important question. Your wedding is supposed to be an unforgettable experience of a lifetime —A joyous event, celebrating love— it is however very stressful to plan a wedding as there are so many details to consider and take into account. Many more than you may realize and the one thing you do not want to be on your wedding day is stressed. Nervous, excited, jittery, and eager, YES but stressed no. You don't want to be thinking, "did we remember to order wine" while having your makeup done or realizing as you walk down the aisle that the DJ hasn't arrived —These are all things that your wedding planner will deal with, find a solution for and take care of without you even realizing.
Sofia, which factors should be considered before starting the planning of the wedding?
As planners, in order to start the process of creating the wedding weekend, we only need to know the preferred date, the estimated number of guests, and the budget you are contemplating investing. If you have this before contacting the wedding planner, we will be able to start defining the wedding venue and once the venue has been picked, everything starts falling into place.
This is for Line, how do you manage stress, as the wedding date gets closer?
Years of experience and the team. Having worked in the industry for many years, I have come to realize that stressing does not help anybody. It is of course not always a feeling we can control but knowing that the whole team at DWT is behind me, ready to help at any moment, builds confidence and helps me keep calm and cope with the demands of the job.
Hi Mildred, let us know, what's your favorite part of your job?
I actually have three parts. 1.- When meeting the clients for the first time you can learn so much about how the wedding will actually be. But this is also the moment where you bond with your clients. 2.- The Big Day from start till the end. The entire process of putting things together in their place (teamwork), making the magic happen, and seeing the final result of months of planning, 3.- My favorite I would say, is when the couple in the middle of their party comes to you and says; "Thank you so much for everything. This is just perfect, everyone is having such a great time, we did it!" This is the moment when I feel that everything was worth it, I love what I do.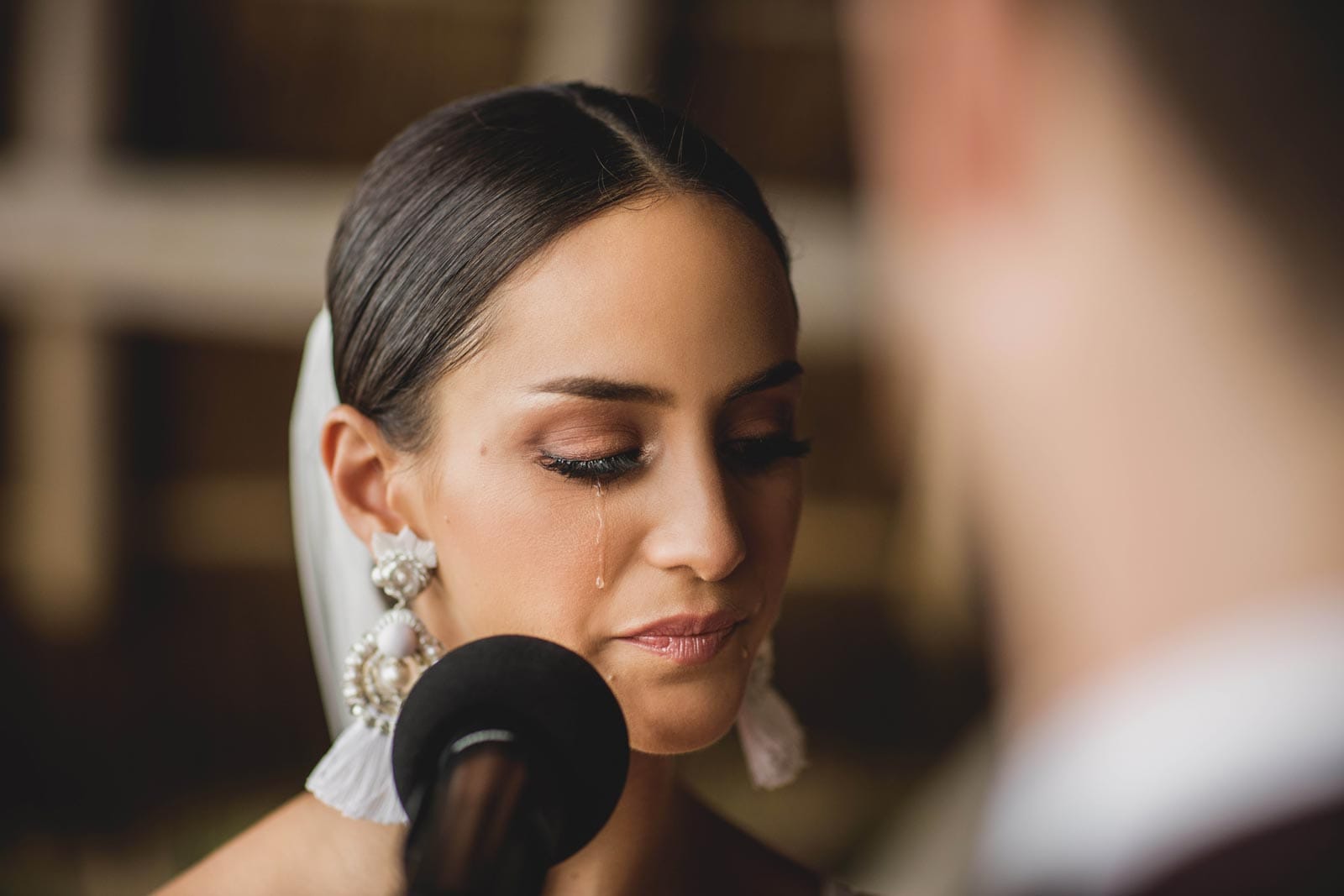 Yes, I can't agree more. That is what gives meaning to all the effort. Agnesh, how do you incorporate the personality of the couple to the wedding?
That is one of the most exciting parts of the whole process! The ultimate goal is to create a setting that reflects the couple's style and personality. I always tell my couples that it is THEIR wedding day and not somebody else's. Don't be shy; tell your planner what you'd really like to achieve on the big day. There are couples who have a clear idea of what they want and other couples who are not so sure. It is OK and perfectly fine to be in any of these categories. The great thing is we are all different and there are no two identical couples nor identical weddings. The wedding should be a celebration of the uniqueness of the couple and we as planners are here to guide them and make sure this comes into life. There are many ways to incorporate the personality, for instance, music is one of the most important elements to set a certain mood and express an identity. For each scene of the wedding we should always consider the music; whether the music is the main act or simply a background sound, it should always be carefully selected and thought through, ensuring it creates the vibe that the couple is going for and that they can identify with. Music is just one example but in reality each aspect of the wedding can be part of expressing the couple's personality. This includes the color palette, the flowers, the food and even the flavors! During the planning process we have to listen a lot and understand our couples; who they are, what is their story and what is their vision for their big day —This helps us personalize each detail.
Sofia, which was the most original wedding that you have planned?
That would be Donna and Amine. Donna is an event planner so she knew exactly what she wanted… something spectacular! We designed every detail and it required a lot of communication between us and the vendors. For example we had a huge foliage installation with around 90 disco balls and tropical leaves over the dance floor. This required a few visits from the vendor in charge for all of us to be sure that the guests would be safe dancing under such a heavy element, not to mention fitting the set up in the timeline. This was very tricky as we had entertainment going on all afternoon: live musicians, belly dancers, and mayan show —We needed events to flow as expected so the party would start exactly when the couple wanted.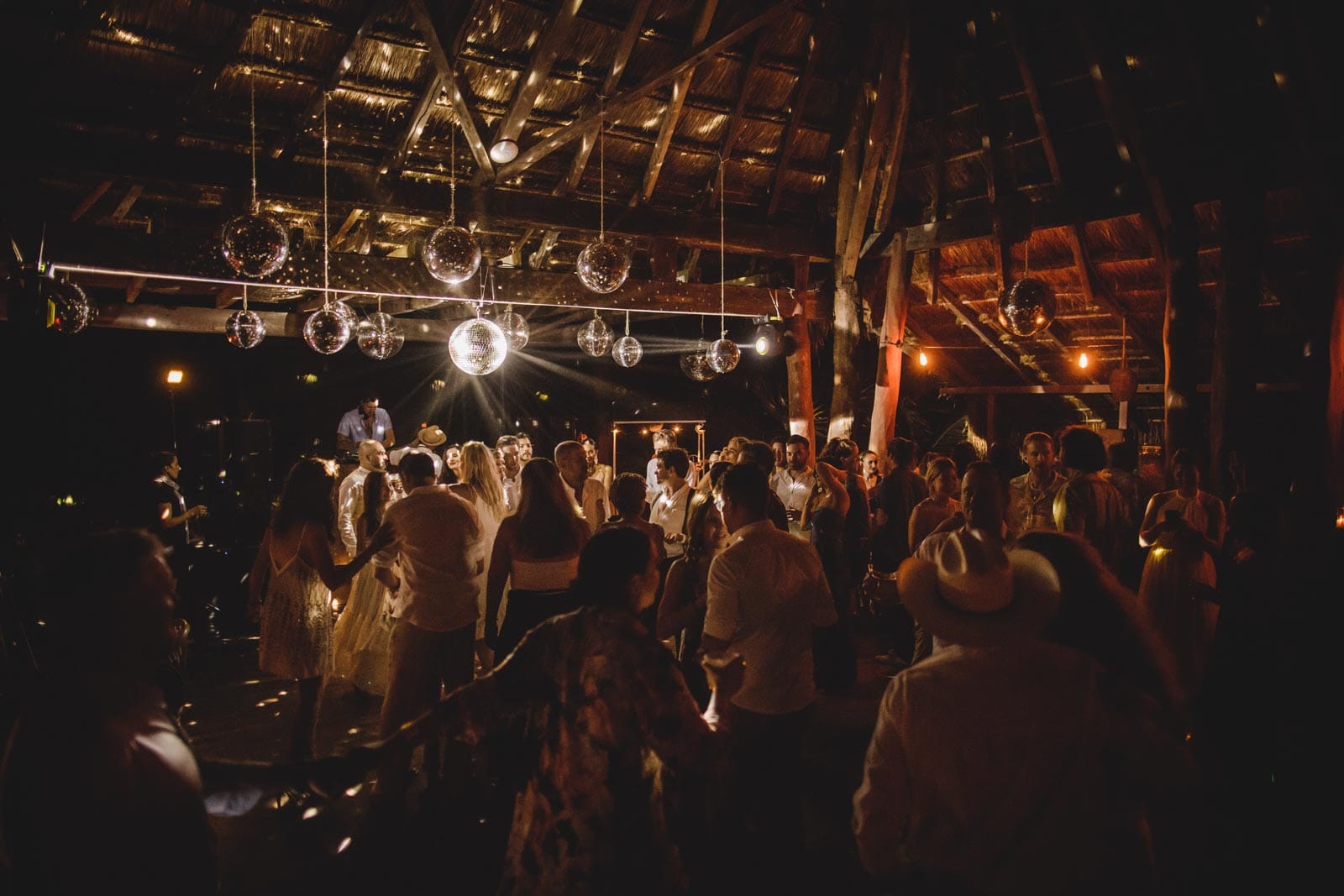 That sounds fantastic! And can you share with us a story that something went wrong in a wedding and how you resolved it?
Last year we hosted a wedding in the Sian Ka'an reserve. One year prior to the wedding the couple visited us to pick the venue and meet some of the core vendors. During this meeting the bride expressed that the most important element of her dream wedding was a neon sign that would light up the party in bright pink in the middle of the jungle. On the wedding day as the coordination team arrived at the venue, we noticed that the neon sign was already broken and we were… in the middle of the jungle. The whole team cooperated and we had to send someone to Cancun —a 3 hour drive, then patiently wait for the 3 hour repair and then drive three hours back. This all while the wedding was going on and the rest of us at the venue, holding our breaths as the dinner was about to end and the sign was supposed to light up the party —The team hero arrived, the sign was installed and turned on just in time to surprise all the guests and share its beautiful pink light in the jungle party.
It wasn't so bad, well done! Mildred, please share with us some quick tips for brides and grooms who plan their weddings in Tulum.
Quick Tips for couples planning to get marry in Tulum: a) You should come to experience Tulum for yourself first so you can see if you really identify with what Tulum offers to the world. b) Book a specialized wedding planner that meets your requirements —Tulum is a very special destination with specific requirements. We are a small beach town where we don't have all the services at a glance like a city. You will need help from someone who really knows the destination and its needs. And the last but not least, c) The best months for a wedding in Tulum are from November through May.
Sofia, how do you see the future of destination weddings?
We are privileged and fortunate to have amazing private locations with open spaces. All the beautiful venues available in the area at our disposal so even though the future of weddings will change accordingly to the health protocols (e.g. covid-19), we will still be able to offer gorgeous events in our little paradise: Events with safe social distancing. Therefore we believe that the way forward will be small, exclusive and unique weddings.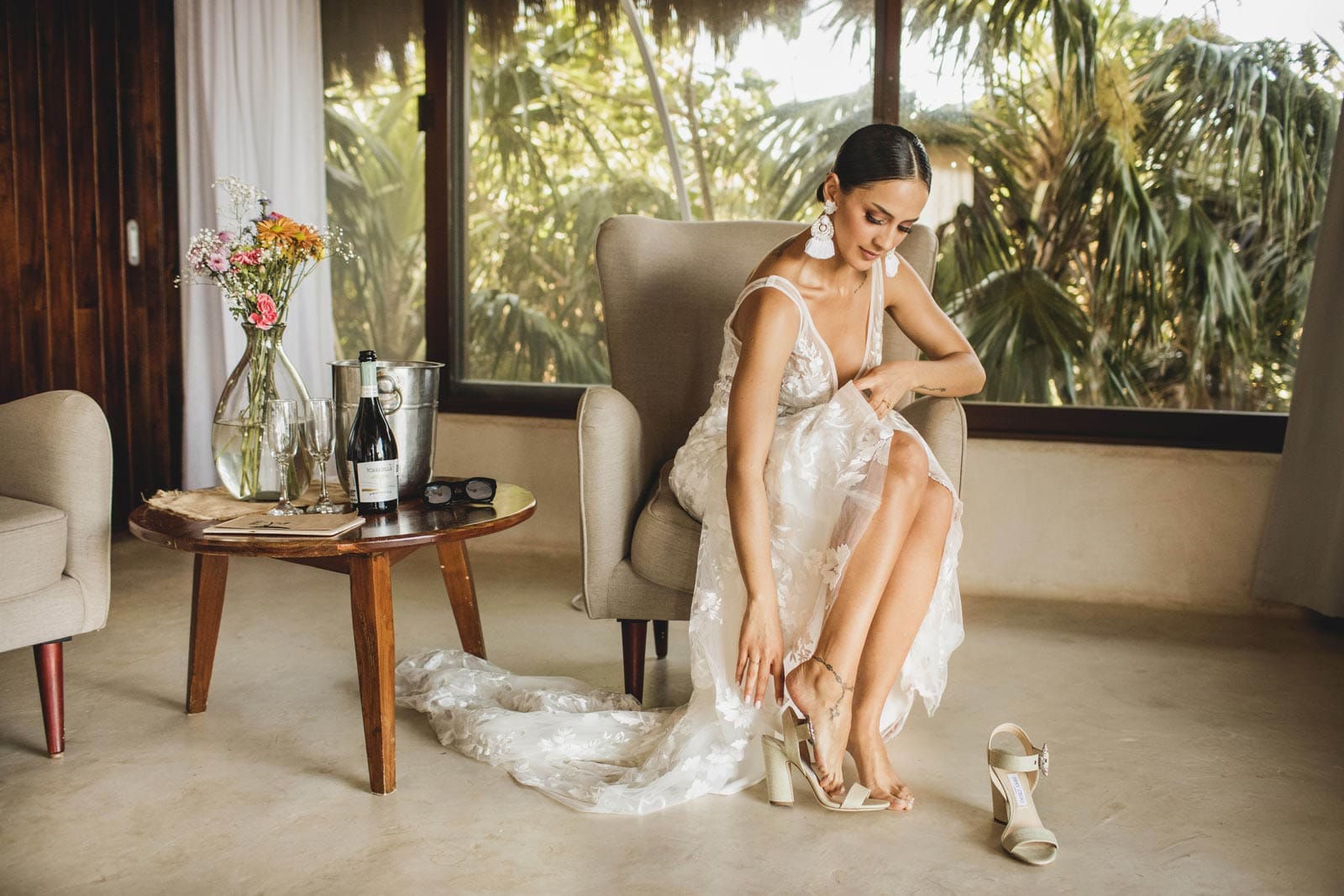 Line, why hire an external wedding planner instead of the onsite coordinator?
The main difference between an onsite coordinator and an external wedding planner is that the onsite coordinator is the liaison and sales person for the venue at which the wedding is taking place whereas the external wedding planner is your person and will always have your best interest at heart.
A wedding planner will ensure that every single detail of the wedding weekend is in place throughout the entire planning process, all the way until the last vendor has packed up their goods and all events have successfully finalized. This person and the team behind is experienced in all areas of the wedding, working directly with the engaged couple.
The onsite coordinator can only assist you with questions relating directly to the venue where you have your wedding. The onsite coordinator manages services such as catering, dinner setup and anything related to vendors who are part of the venue's selection. But all other external vendors and services will be your responsibility.
So if you are looking for a stress-free wedding where all you have to do is say YES then a wedding planner is the way to go. We as wedding planners take care of everything for you down to the last detail so you can just enjoy your day!
Instagaram: Destination Weddings Tulum
~ Riviera Maya Photo Shoots ~
Would you like to contact us?