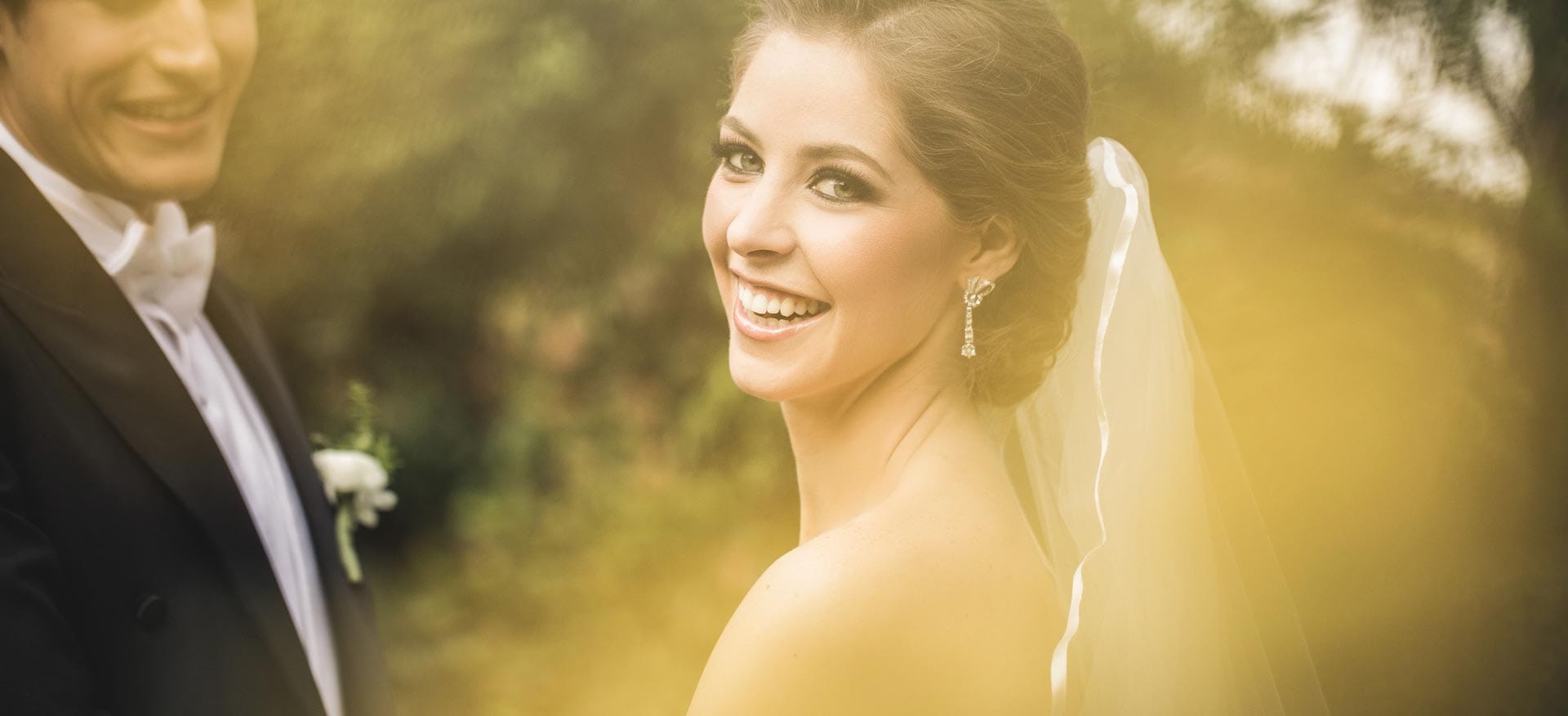 Riviera Maya Wedding Photographer
Hi! My name is Adrian Bonet, and I am an experienced wedding photographer with a deep passion for capturing the essence of love and emotion on one of the most memorable days of a person's life. With more than a decade of experience in the field of photography, I've had the honor of photographing countless beautiful weddings in Riviera Maya and Mexico, each one distinct in its own way. I base my approach to photography on the belief that every couple has a unique story to tell. My objective is to capture these priceless moments so that they are forever cherished. From the subtle glances exchanged during the ceremony to the subsequent celebrations, I am committed to creating enduring, heartfelt memories that will be cherished for generations. Your wedding day is a chapter in your life's story, and I am privileged to be the one to craft it through the artistic lens of my camera.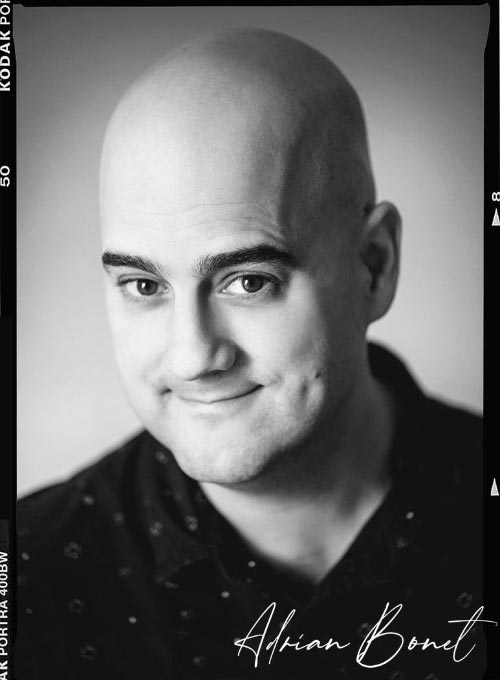 Explore our stunning Riviera Maya and Mexico wedding photography portfolio.
"The day I received the photos I was over the moon. When looking at my photos, I can literally feel the exact emotions felt on that day. The photos are better than I could have imagined." Christina Helm.
Outstanding Photography Services
Riviera Maya, a destination devoted exclusively to tourism, attracts the attracts la crème de la crème of professionals in the wedding industry. And we stand tall among them, armed with expertise and a distinctive artistic approach. As your trusted photographers in Mexico, we provide services that are highly qualified, individualized, and exemplary.
Our cameras capture the essence of your special day with every click, transforming ordinary moments into unforgettable memories. We take great pride in adhering to the highest quality standards, ensuring that your album is a timeless work of art filled with evocative and artistic photographs.
Let Us Capture Your Emotions
Your wedding day is a milestone, a treasured chapter in the history of your love. It is an emotional tapestry, a symphony of love, happiness, and tears. As your devoted photographers, we recognize the significance of capturing these priceless moments with the utmost sensitivity and skill.
Through our lenses, we become storytellers, interweaving the threads of reality and fantasy. With each click, we immortalize the stolen glances, tender embraces, and happy tears. Whenever you so desire, our evocative photographs will transport you back to that enchanted day.
Choose Excellence: Choose Us
Your wedding deserves nothing less than perfection, and we deliver just that. As a team of award-winning photographers, we take pride in our ability to capture the purest form of love.
Allow us to be a part of your journey by capturing your love story against the breathtaking Mexico's backdrop. Together, we will create a collection of lasting memories that will remind you of the love, laughter, and joy that surrounded you on your special day.
Wedding Photographer Advice Blog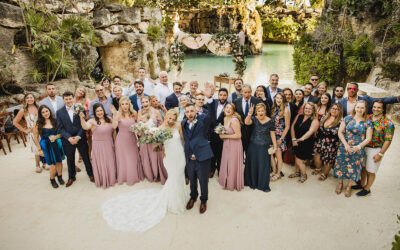 We know how vital those group photos are when it comes to preserving a couple's big day. They're not just snapshots; they're the threads that weave the tapestry of memories, capturing the connections and relationships that blossomed on that beautiful day. And, of...
Photographing Your Love Story: Engagement Portraits
We will create a visual narrative of your unique love story during a two-hour journey through different enchanting environments. Our engagement photo session is an intimate session brimming with romance, stolen glances, warm embraces, and couples' purest emotions. We will create dazzling images that will make your invitations shine in the relaxed environment.
Magic Revealed: 4-Hour Photo Shoot
Join us for a whirlwind of wedding memories during our four-hour photo session. From the cherished moments of getting ready at your hotel to the sacred ceremony, unforgettable portraits of you and your partner, joyful moments with your loved ones, the delightful cocktail hour, and the grand start of your reception, we will capture the essence of your special day in Riviera Maya. Compared to the eight-hour photo shoot, this option offers a remarkable experience at a more affordable cost, making it ideal for intimate celebrations.
Every Moment Captured: 8-Hour Photo Shoot
Our eight-hour photoshoot is the pinnacle of excellence for those seeking a comprehensive documentation of their entire journey. From the earliest preparations to the joyous finale of the night, we will be present to capture every precious moment. Witness the emotional process of getting ready, the breathtaking first look, the radiant bridal party, the ceremony in all its glory, the unforgettable portraits, cherished photographs with family and friends, the lively cocktail hour, the vibrant reception, the enchanting first dance, the sweet cake cutting, the exhilarating bouquet and garter toss, the lively dancing, and the grand conclusion. This is the most popular option for longer weddings, as it ensures that no detail is overlooked.
Enhance Your Memories: Premium Photography Services
We offer a variety of premium add-ons to take your photos to new heights. Our "high-end editorial retouching" service provides an additional 10 hours of meticulous retouching, resulting in flawlessly perfected photographs. From evening out skin tones to removing wrinkles and blemishes, we address every imperfection. In addition, we provide an online gallery for the delivery of your breathtaking photographs. You can also explore our print store, where you can purchase exquisite albums and printed copies created by the most prestigious labs in the United States and Canada. Immerse yourself in the tangible beauty of your wedding memories.
As enthusiastic photographers in Riviera Maya, we are ecstatic to be a part of your special day. Let's create together timeless and breathtaking images that will forever capture the magic of your love story.
We are based in Riviera Maya, Mexico
Adrian was AMAZING! So happy we found him for our destination wedding. We've received so many compliments on our wedding photos. It seemed like everywhere we turned, he was there... capturing the moment. Highly, highly recommend!!!We're obsessed with how our pictures turned out ❤️
Adrian captured our day absolutely perfectly from start to finish. He was clear and prompt with communication and has a brilliant eye for lighting and details. Our planner recommended Adrian and we loved his documentary style photography right away. We are SO thrilled with how our photos turned out. Beautiful shots that really capture the people, the story, and the energy of the day. Would recommend Adrian 1000x over and over again if you are looking for a wedding photographer.
Adrian was our dream come true photographer on our wedding day in Tulum this past March. His journalistic style of photography tells a story of the day that is so much more than just pose after pose. He has the ability to record a series of events with a hint of romantic flare that will make you tear up every time you go through your photo album. He even was willing to try a certain stylistic shot that was not typical in his wheelhouse and I'm so very grateful for that and all the other work he put into making our photographs magical. Thank you Adrian!
Great service and Very good and well behaviour... Excellent photographer I have ever seen. Amazing photography 👏🏻👏🏻Thanks
Adrián is a great photographer, he was able to capture the best pictures of the most important day of our lives. He is attentive and super friendly. I would definitely hire him again and I cannot recommend him enough. He did an amazing job and we're extremely happy with our wedding photos!
Adrian captured the most artful moments during our wedding! We are grateful for his dedication that shows through his work. His art is candid and creates our story! I'm a photographer myself and a meticulous one at that. I am overly delighted with the the work Adrian created for us! Thank you Adrian so much for the memories we can admire for years to come!
If you are considering hiring Adrian for your wedding, JUST DO IT! This was one of the best decisions we made when planning our wedding. He was very responsive and so easy to work with. We wanted our wedding to be captured with candid memories and artistic shots and Adrian definitely delivered! The pictures came out better than we could have imagined and I have not stopped looking at them since we received them. Do yourself a favor and have him photograph your wedding day. You won't regret it!
Adrian was our photographer for our wedding in Tulum in January of this year and he was absolutely amazing to work with! He captured our entire event so beautifully and his photography style makes you feel like you're there when you look at the images. He went above and beyond to make our images look perfect and deliver them in a reasonable amount of time, especially with a packed schedule. We can't thank him enough for capturing one of the best days of our lives in a way that we'll cherish forever. Can't recommend him enough!
Adrian is incredibly talented and easy to work with. We met him the day of our wedding and he immediately started taking quality photos that perfectly captured the day. His attention to detail and creative perspective allowed for fun, unique photos that well-encompassed our personalities. I would definitely recommend him to any friends looking to get married in the Playa del Carmen/Isla Mujeres/Cancun/etc. region, and I have heard he does destination weddings too! 🙂