We know you want to shine like a star on your big day, and trust us, we've got your back. So, let's get real about the weather, 'cause Mother Nature can be quite the party crasher.
Picture this: the scorching sun on your wedding day. Sweating bullets, right? Well, that can wreak havoc on your makeup game. As wedding photographers who've been around the block, we've seen it all. We get it – you want that flawless look from dawn to dusk.
But fear not! We're here to spill the beans on nailing that long-lasting makeup in hot weather. Our expert advice and some insider secrets are coming your way in this guide. Get ready to slay, bride-to-be!
We've got some sweet advice for nailing that wedding makeup in warm weather. You know, keeping it fresh and fabulous while dancing under the sun. So, grab your sunglasses and let's get into it!
First things first, skin prep is a must, and we're not talking about an extensive beauty routine. Nope, just keep it simple, folks:
Cleanse and Exfoliate: Start by giving your face a good clean-up to get rid of any excess oil and gunk. Don't forget to gently exfoliate to give your skin that smooth and even look.
Hydrate: Keep your skin hydrated with a lightweight, oil-free moisturizer. Oh, and make sure it's got SPF for that sun protection – we've got your back, baby.
Primer: Time for the secret weapon, primer! It's like a magic canvas that keeps your makeup on point, minimizes those pesky pores, and fights off the oil.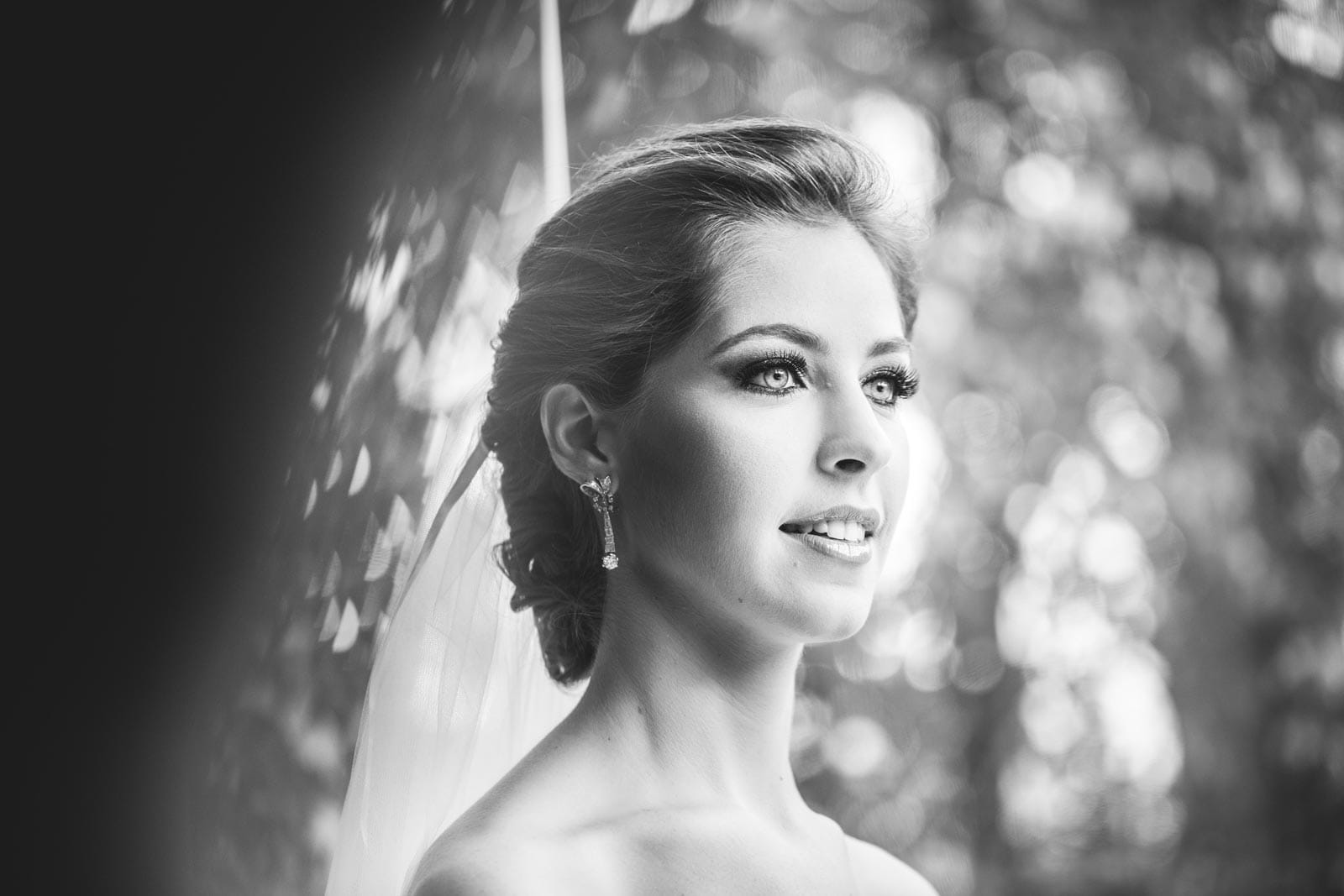 Lightweight and Durable Formulations
Now, let's chat about foundation. Pick something that's light, durable, and doesn't feel like a mask on your face. Matte finish is your BFF to battle that shine, and if you're planning to take a dip, go for the waterproof foundation.
But wait, we know hot weather can turn you into a sweat machine, so let's fix that:
Translucent Powder: After your foundation, dust some translucent powder to keep that shine away and prevent makeup slides.
Waterproof Eye Makeup: Eyeliner, mascara, and eyeshadow better be waterproof or long-lasting. No raccoon eyes, thank you!
Eyes and Lips: Smudge-proof eyeliner and mascara, plus some long-lasting lip magic are your best friends. Oh, and don't forget a lip primer to keep that pout on point.
Even with all this prep and long-lasting makeup, you'll still need touch-ups. Grab these essentials:
Blotting Papers: Keep these bad boys handy to soak up the excess oil and sweat. Stay fresh without messing up your makeup.
Setting Spray: Give your makeup a little refresh with a setting spray that locks it in place.
Lipstick and Powder: Keep your lipstick and powder handy for quick touch-ups.
And just remember, your wedding makeup in hot weather doesn't have to be a battle. Follow these steps, and you'll look radiant and picture-perfect throughout your special day.
Pro tip
Consider hiring a professional makeup artist, especially for those scorching hot days. They're like makeup superheroes, and they'll customize your look to perfection.
Oh, and speaking of the sun, don't forget the sunscreen! Apply that SPF to stay sunburn-free and radiant. If you're having an outdoor wedding, seek some shade and maybe add a stylish hat to your ensemble for extra protection.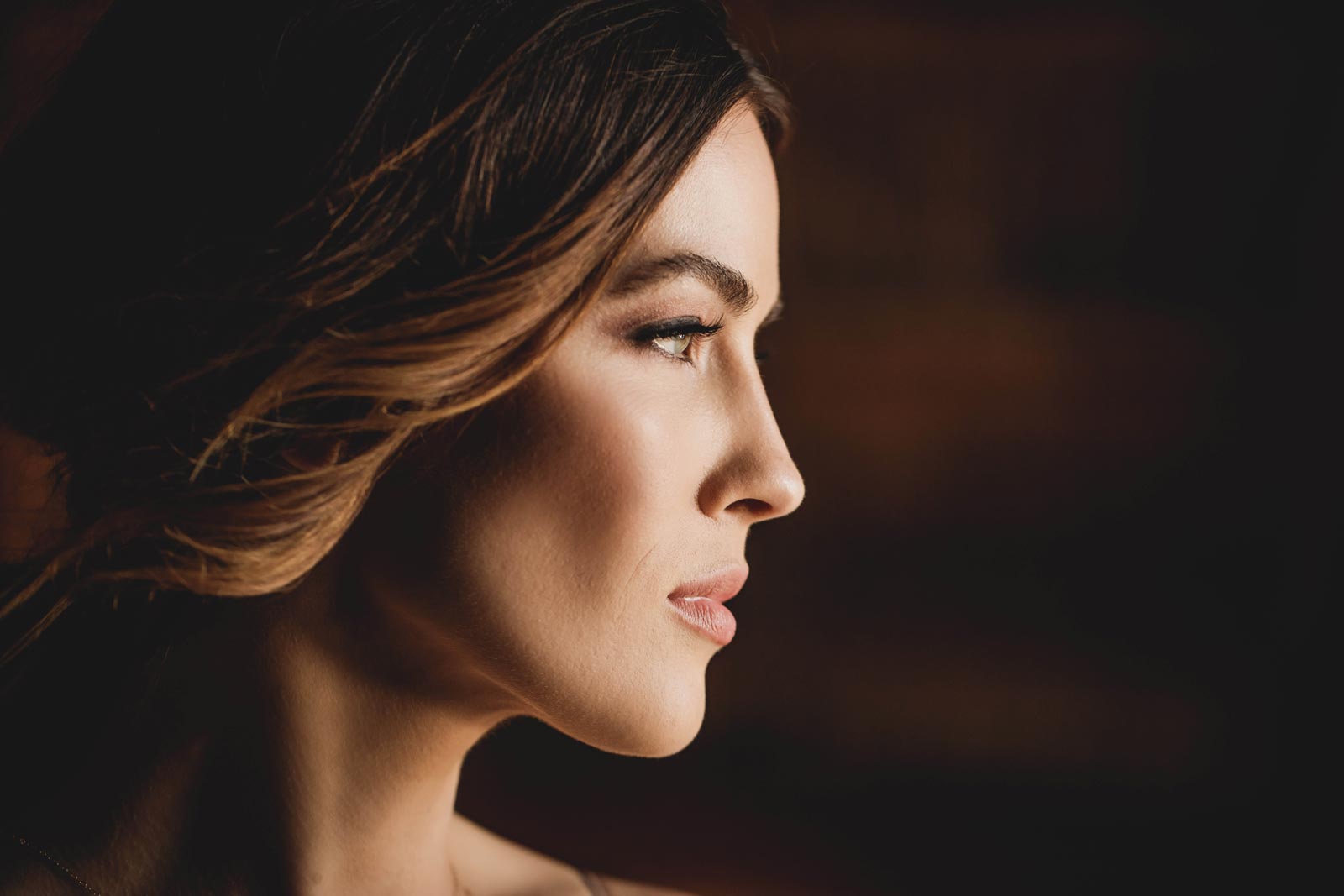 Timing is Key
Timing is crucial to ensuring that your wedding makeup remains fresh throughout the day. Consider the following suggestions:
Trial and Test Run: We highly recommend it, especially if you're having a destination wedding or tying the knot in a different climate. Set up a trial with your makeup artist, and make sure they're using products that can handle the heat. This way, you can see how everything holds up, make any necessary adjustments, and feel super confident about your wedding day look.
Morning Application: First things first, get your makeup game going in the morning. Trust us, you don't want to be sweating bullets in the midday sun, and morning application can keep your look lasting longer without constant touch-ups. It's like starting the day with a fresh canvas!
Touch-Ups Before the Ceremony: Now, if your ceremony is happening later in the day, don't stress. We've got a hack for that too. Schedule a quick touch-up sesh with your makeup artist right before the ceremony. Your look will be as fresh as a daisy when you walk down that aisle.
Minimize Outdoor Photo Sessions: Outdoor photo sessions? We love 'em, but we also know that the sun can be a real makeup-melter. So, here's the deal: aim for cooler times of the day or find some shade. That way, you won't end up looking like a melting ice cream cone in your pictures.
Hydration is essential: Now, let's talk hydration. Water is your best friend leading up to your big day. It's not just for your health; it's for your skin too. Sip that H2O and keep your skin looking plump and radiant. Your makeup will thank you for it, and you'll glow like a superstar.
To sum it up, to rock that long-lasting makeup in hot weather, you gotta plan it out, pick the right products, and listen to the experts. So, stay cool, protect yourself from the sun, nail that timing, stay hydrated, and do that trial run. With these tricks in your back pocket, you can enjoy your hot-weather wedding and still look like a total stunner.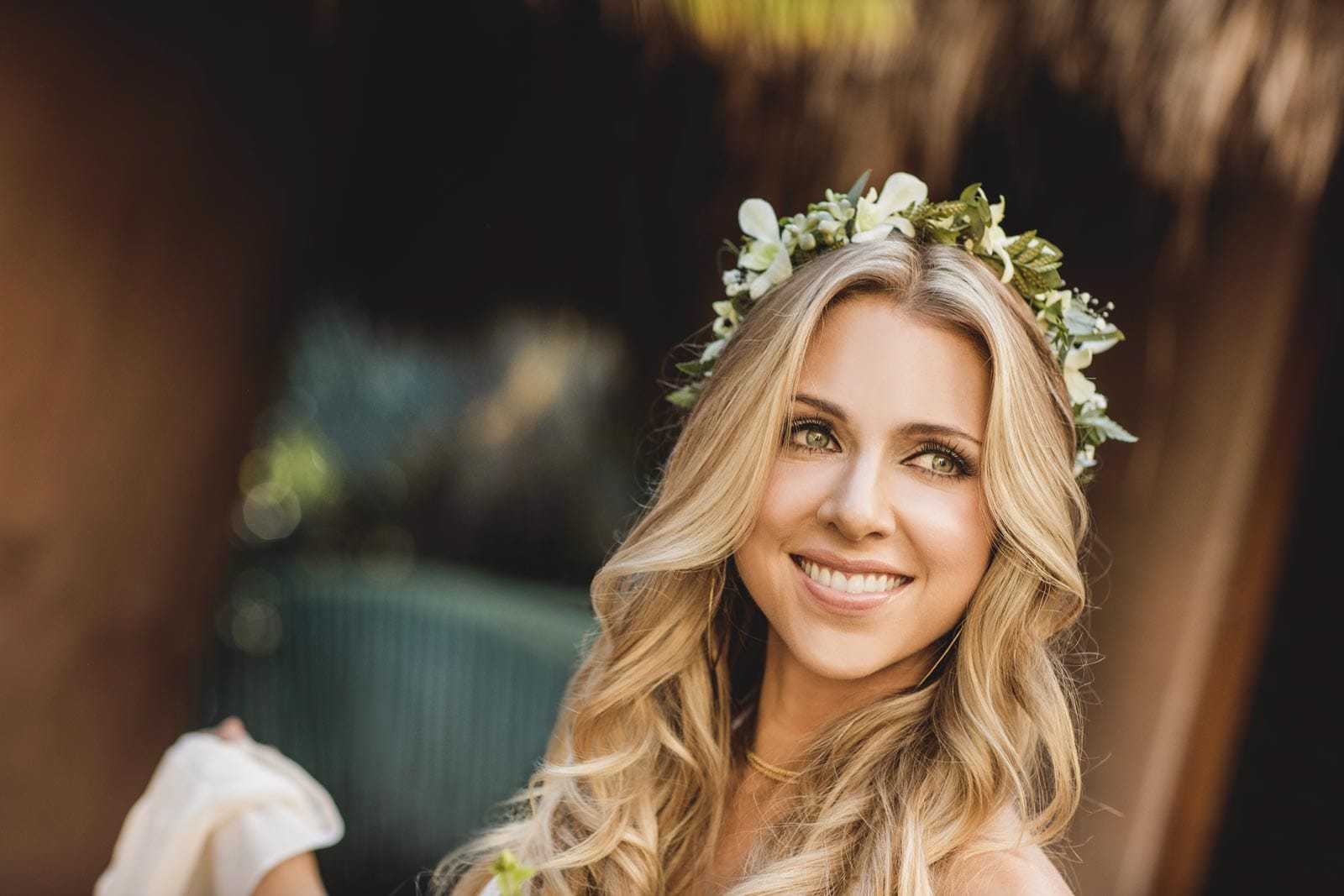 Why We Love Having a Makeup Pro at Weddings
We're spilling the beans on why bringing in a pro makeup artist is a total game-changer for your big day. Here's the lowdown on the perks of having a makeup maestro on your wedding team:
The Artistry Angle: Trust us, these makeup wizards know their stuff! They're like the Yodas of makeup, with heaps of training and experience. They can read your face like a book, picking out your skin type and tone in a snap. The result? A makeup look that's as unique as you are, making your natural beauty pop. Say goodbye to makeup meltdowns – these experts make sure your face stays flawless all day.
The Personal Touch: A makeup artist who gets you! They're not just here to slather on some war paint. Nope, they're all about your vision, your style, and your wedding vibes. They'll chat you up, peep your facial features and listen to your wishes. The goal? A look that's totally you, and that complements your gorgeous dress. It's all about highlighting your best features.
No Stress, No Mess: Wedding planning can make anyone a little frazzled. Imagine not having to fret about doing your own makeup on top of everything else! By bringing in a pro, you can kick back, relax, and focus on the fun stuff. Your makeup? In their capable hands. You'll look fab without the fuss.
Top-Notch Gear: These artists bring out the big guns – professional-grade products that stay put all day, come rain or shine. They're like walking beauty encyclopedias, knowing the best stuff for your skin type and even the unpredictable weather. Plus, they've got all the pro moves to keep you looking sharp and photo-ready.
Makeup That Stays Put: Nobody wants a makeup meltdown on a hot, sweaty day. These artists know the secrets to keeping your makeup locked in place. They'll prime, set, and seal it all, so you'll stay fresh and fabulous no matter the weather.
Squad Goals: Having a bridal squad? These makeup whizzes ensure everyone's look is on point and in sync with your wedding vibes. It's like a makeup orchestra, making your wedding photos look cohesive and polished.
Beauty Guru Bonus: These pros don't just do makeup; they're your beauty gurus. They can hook you up with the best skincare tips, product recommendations, and beauty routines leading up to your big day. Consider them your beauty BFFs, guiding you to that bridal glow.
So, there you have it, why we're totally smitten with having a makeup maestro on board. From their artistry and personal touch to the stress-free experience, top-notch products, makeup that lasts, squad coordination, and beauty wisdom, these artists are the wedding dream team. Let them work their magic, and you'll be confidently rocking your special day, looking and feeling absolutely stunning.
RIVIERA MAYA WEDDING PHOTOGRAPHY
Would you like to contact us?