The big day is right around the corner, and we've got it all sorted out – the dress, the menu, and the guest list. But you know what? We want to make sure that you're as stress-free as possible on your wedding day. We've got some tips to share with you so that you can kick back, relax, and truly savor every moment.
Have a Roadmap
First things first, let's talk about having a game plan. In the heat of the moment, chaos is never your friend. It can turn the bride into a bundle of nerves and cause some unwanted tension among the couple and family members. To dodge that bullet, we suggest getting ahead of the game by mapping out all the tasks that need to be tackled. Don't be afraid to whip up a daily schedule or handy cheat sheets for your helpers. This approach will keep you from being overwhelmed and ease the mental load on your big day.
Now, here's a nifty trick: make sure your photographer, videographer, caterer, and all the other service providers are in the loop. Create a document with all the essential wedding info. Write down the addresses of the different wedding locations and emergency contact numbers, because on your wedding day, you'll be a bit tied up, right? Leave this job to a trusted family member or friend. We know that no wedding ever unfolds exactly as planned, but a well-detailed schedule can work wonders in averting potential hiccups. Oh, and don't forget to have a hard copy of that timeline at hand.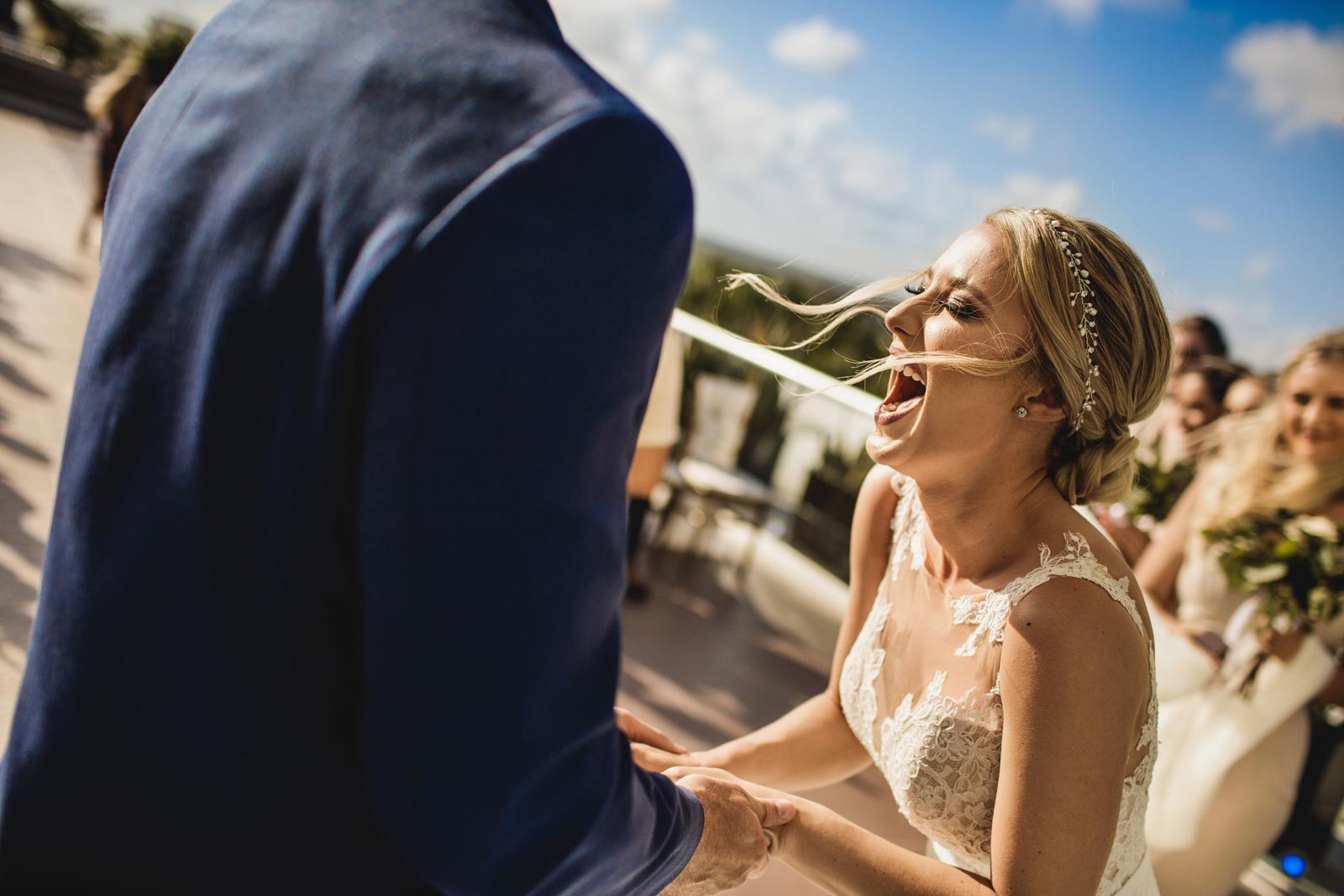 Pay attention to the heat
So, here's the deal – we know everyone's worried about rain, but let's not forget the scorching heat. If you're planning a beach wedding in Riviera Maya, don't even think about starting the ceremony before 4 p.m. Trust us, it gets crazy hot here, and you don't want your guests to turn into puddles. Plus, in the evening, the light is way better for photos, and the temperature is just right. Find some shade to avoid squinting in every shot. Oh, and have some lemonade or refreshing drinks handy for after the ceremony. And don't forget to keep everyone hydrated, including the hard-working vendors.
Put aside a plan B
Now, let's talk about having a backup plan. Seriously, never, ever go for an outdoor reception without a plan B. You don't want to see your guests playing musical chairs with their dinner plates in the rain. It might cost a bit more, but consider renting a tent or securing an indoor space just in case things go south. You'll thank us later.
Relax the day before your wedding
The day before your wedding is all about taking it easy. Kick back with family and friends, maybe have a romantic dinner, but ditch the last-minute DIY projects and lay off the booze. A good night's sleep is vital, so no late-night clubbing escapades, okay? Save that energy for the big day – think restaurants, spas, or simply chilling in a hammock.
Sleep well
And when it comes to sleep, we get it; pre-wedding jitters can be a real mood killer. But seriously, don't wait till the last minute. Get a good night's rest in the weeks leading up to your wedding. A healthy lifestyle and a comfy bed can work wonders. And maybe lay off the coffee for a bit.
Impose a "digital detox"
Now, here's a tough one – the "digital detox." The day before the wedding, it's time to bid adieu to Instagram, Pinterest, and wedding blogs, including ours! No more last-minute ideas. At best, you'll end up with a DIY disaster, and at worst, you'll just stress yourself out.
Have enough room
Lastly, make sure you've got enough space to get ready. Go for a room that's roomy and well-lit, like a hotel suite or a nice spot at your reception venue. You'll need space to stash your stuff, so it doesn't photobomb your wedding pictures.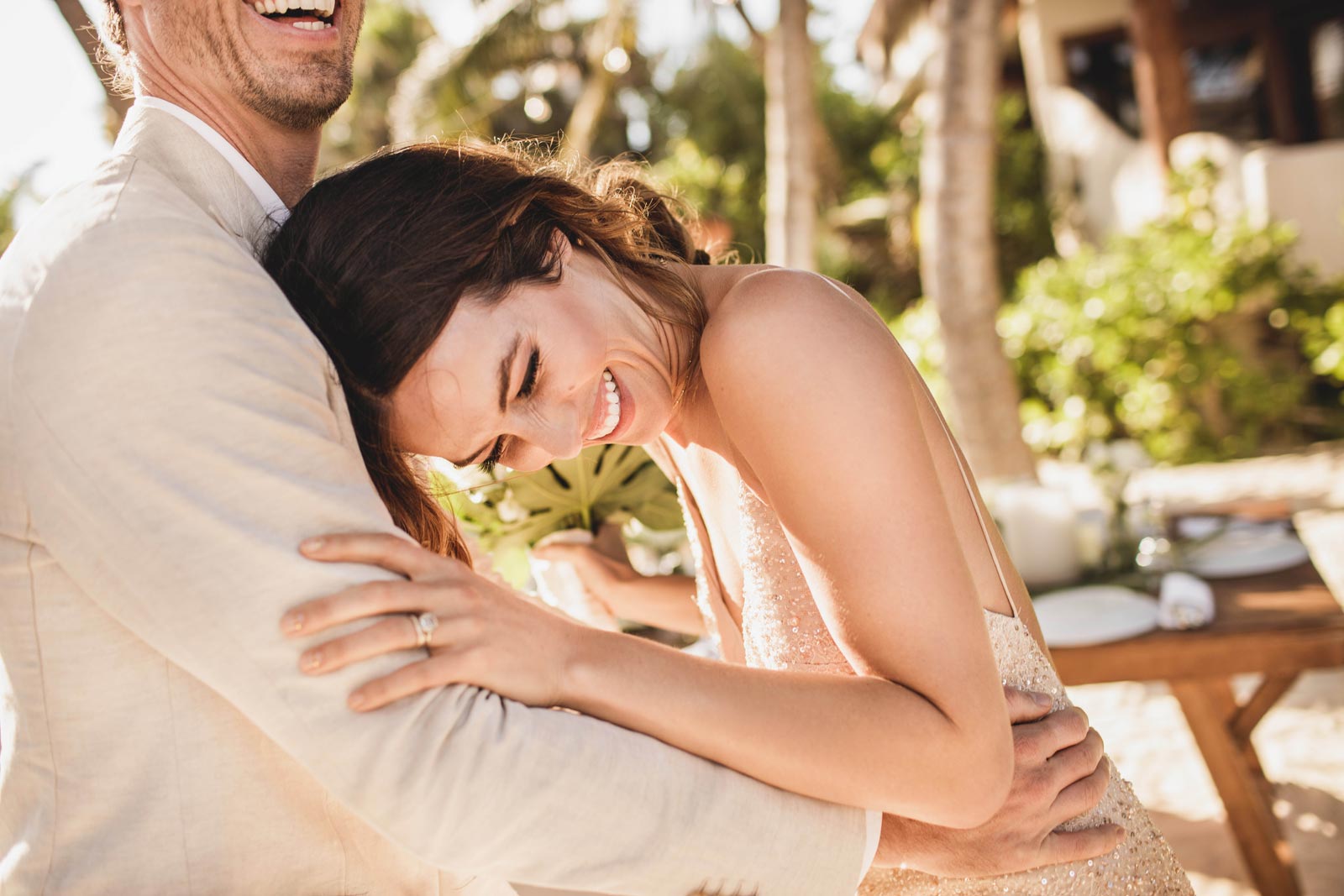 Who's gonna be right there with you?
Dressing up solo can be a real puzzle, but our 'getting ready' time is all about sharing those feels. So, we reckon it's a fab idea to round up your squad – bridesmaids, moms, sisters, even grannies. We want you to be surrounded by the ones who keep things relaxed and have you rolling with laughter, you know, the peeps who make you feel like a superstar.
No risky business with new makeup
If you've decided to kick it solo the night before, chances are the bathroom's your hideout. Get in that lush bubble bath with some scented candles and tunes for a peaceful beauty sesh. But hey, be cool and don't go all out with brand new makeup stuff. We steer clear of those because we can't predict how your skin's gonna react. Watch out for any nasty surprise allergies!
Sort out the little stuff in advance
So, you want our lenses to capture all the nifty details, like the invites and the bling-bling rings? Gather those goodies in a little bag and hand 'em over when we're doing our 'getting ready' snaps.
If you've got a bloomin' bouquet and wanna keep it fresh 'til the finish line, make sure to pop it in some water when you're not striking a pose with it. Trust us, it'll stay looking all spiffy, especially in those photo ops.
Pass the baton for last-minute hustle
The day before your big shebang is usually a mad scramble of to-dos. So, hand 'em off to a trustworthy family member or hire a wedding wizard. That way, you can soak in the day with all the chill vibes.
Settle your bills ahead of time
Get those bank transfers scheduled a month ahead of the big day. But if you've still got some folks to pay on the wedding day, prep all those envelopes the day before and hand 'em off to your go-to person. No need for you to be running around on your big day, it's all about keeping things smooth. Plus, it leaves you with more time to strut your stuff with your crew and flash those pearly whites for the camera.
Kicks and emergency kit
If you've picked out some killer high heels for your wedding, don't forget to stash a pair of comfy flats or something less torturous for when the party's in full swing. Keep in mind, if you're beach-bound, you'll be strolling on the sand a lot. And for a quick refresh, put together a little basket with mist, sunscreen, tissues, a first aid kit, bug spray, and some other handy bits and bobs.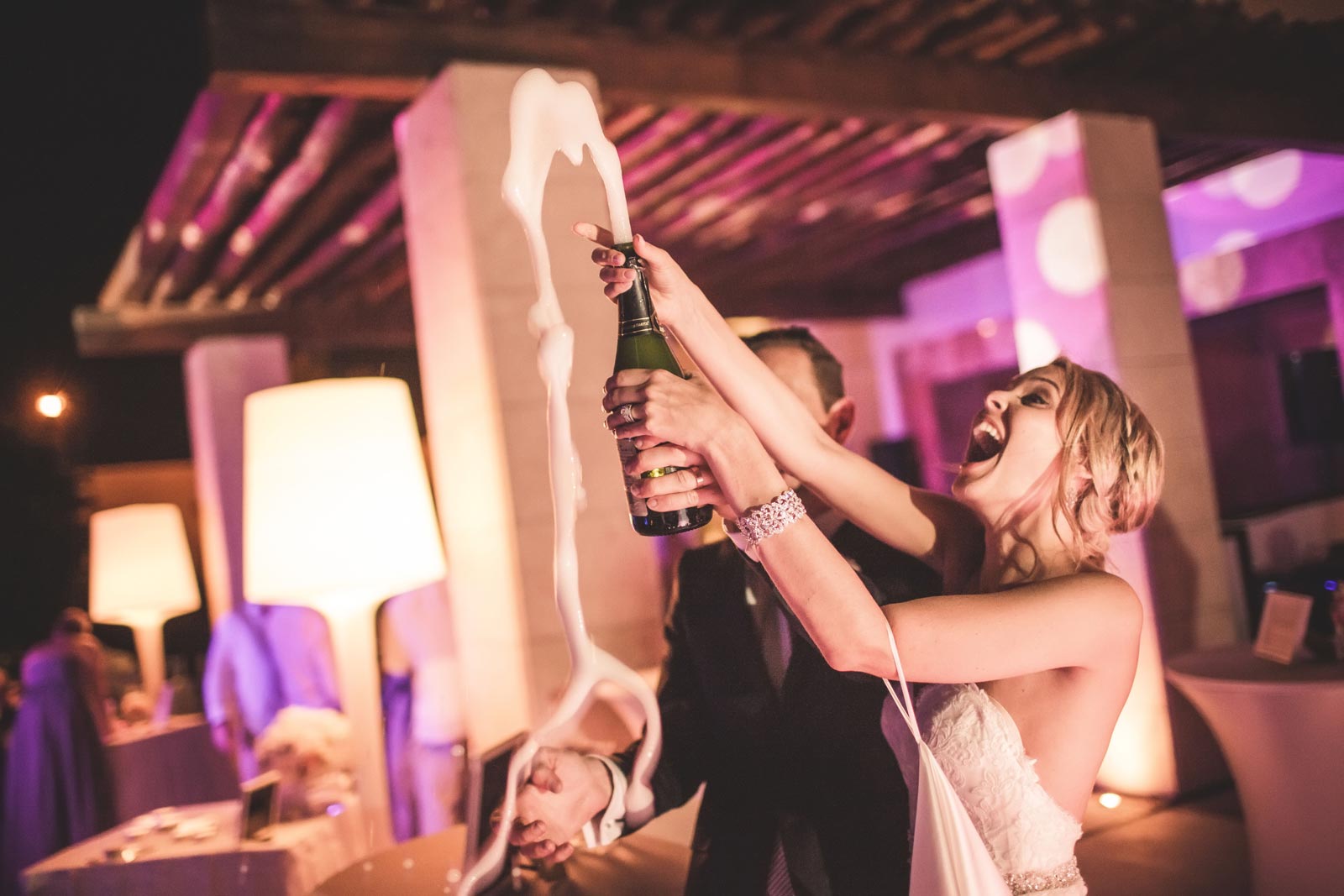 Prepare a group photos list
First things first, let's talk about those group photos. We get it, you want to breeze through them, right? Well, grab a pen and start jotting down the names of your VIPs. Think immediate family and a few small groups. No need to go overboard – save the mega group shot for later. We don't want you missing out on cocktail time; that's prime mingling territory! More time for us to work our magic with those lovey-dovey shots.
Don't be overwhelmed by speeches
Now, speeches – oh, speeches. Don't let 'em turn into cringe-worthy marathons. Give your guests a heads-up well in advance, so they don't ramble on about inside jokes or weird stuff no one else gets. Four speeches max, and that's it. Perfect timing is key to a banging wedding night, and your guests will be stoked if you kick off the party on time.
Be careful with alcohol
Booze – the stress-buster, right? But here's the deal: don't chug it all down too early. Save the heavy sipping for the grand finale. That way, you won't be stuck in the restroom or – heaven forbid – pulling a cringe-worthy scene in front of everyone. Oh, and make sure to keep your guests hydrated with plenty of water, especially if it's a scorcher. And don't forget to nibble on a snack during the cocktail party. Trust us; it's a lifesaver.
Enjoy the big day!
And most importantly, enjoy the heck out of your big day! No matter how well you've planned, there's always a curveball or two. But remember, it's the most beautiful day for a reason. It's all gonna be just fine. And as for looking your best – trust us, you'll be the most beautiful you've ever been, simply because you're happy! Every couple will vouch for this, so savor every single moment, 'cause time really does fly. Cheers to your epic day!
RIVIERA MAYA WEDDING PHOTOGRAPHY
Would you like to contact us?